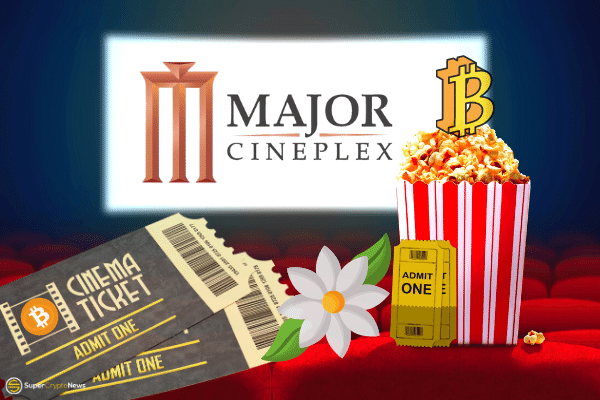 Thailand's largest cinema operator Major Cineplex Group has started to inch towards fully implementing the new cryptocurrency payment system as some of the customers are already allowed to purchase tickets with the digital coins.
As stated in the Thursday report by Siam Rath, the pilot project of the cryptocurrency payment was launched with the intention of bolstering innovation and birthing new technologies.
Major Cineplex Group teamed up with crypto exchange Zipmex and digital payment startup RapidZ to make the realization of the new payment method happen.
The new payment feature made its first appearance at Major Cineplex's Ratchayothin, Bangkok outlet on March 4. Customers are able to purchase tickets in Bitcoin by scanning a QR code with RapidZ.
The plan is to extend the pilot project to 39 other movie theaters in Bangkok by end-2021. Narut Jiansanong, spokesperson of Major Cineplex, has stated that this movement aims to expand their customer base by attracting more crypto investors. He is aware that up to 1 million Bitcoin holders reside in Thailand, which accounts to 2% of the nation's total adult population.