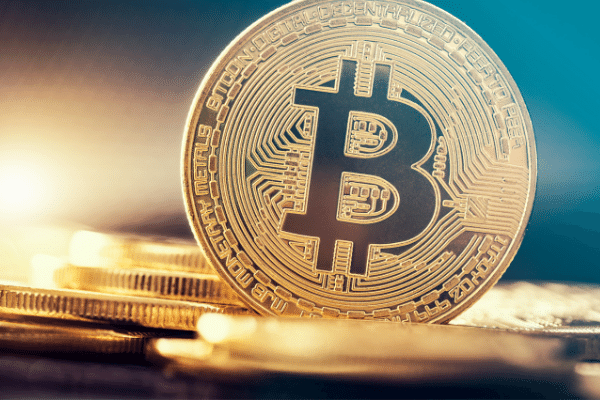 On December 16, 2020, bitcoin broke through the 20,000 USD resistance level. Many crypto investors thought there would be a retracement below 20K. However, there was no turning back as the tide of money kept pouring into the leading cryptocurrency. Bitcoin's price hits a high of near 42,000 USD within a month before undergoing a healthy correction.
MicroStrategy Inc's CEO Michael Saylor, who in a way turned his software company into a kind of bitcoin-focused investment vehicle, has been positively vocal on bitcoin as a credible asset on even a publicly listed company's financial book.
Even Tesla's Elon Musk recent succinct tweet on exploring bitcoin as an alternative asset, has elevated bitcoin's status as a digital store of value. Unlike the run up in 2017, this time round, the volume supporting the meteoric rise in bitcoin price lends credence to the theory of greater institutional participation.
Any seasoned investor would agree that financial institutions and the like serve as the bedrock of modern capitalism. They provide the stability to any financial instrument and market due to their long investment horizon. They are not swayed by knee-jerk market sentiments.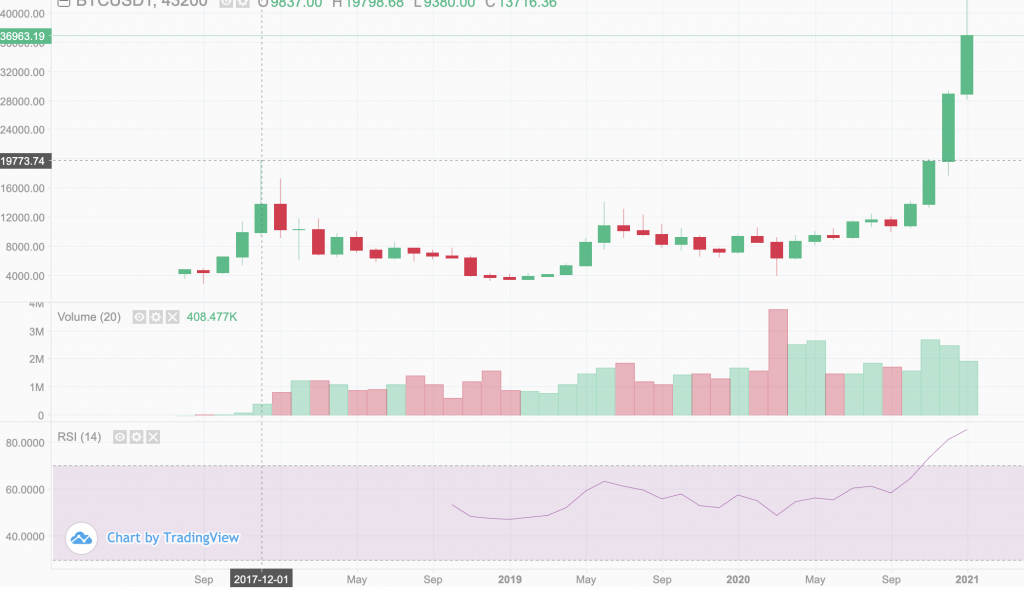 From the graph above, the volume leading to the then-historic high of 19,600 BTC/USD back in December 2017, pales in comparison to the volume which drives December 2020 price rally. Regulated investment vehicle such as Grayscale has definitely facilitated the onramp of traditional finance onto the cryptocurrency bandwagon.
2021 will be the year of institutional FOMO. Pension funds and many more family offices are starting to allocate portions of their wealth to cryptocurrencies. Accredited investors and ultra-high networth individuals are also pestering their relationship managers to find a way for them to invest in the highly volatile crypto vehicle.
In a sign of greater institutional participation, the largest bank in Southeast Asia, DBS Bank, has also launched its own digital asset exchange and is arguably the first bank in the world to do this.
As many of the crypto investors stay long in their holdings and with more corporate and institutional participations pouring in, there can only be one direction for the vanguard of all cryptocurrencies.