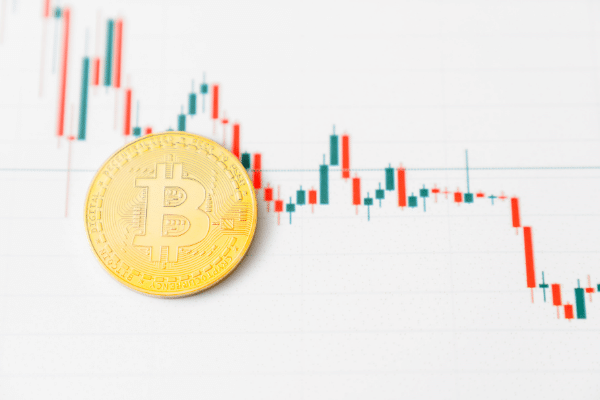 Bitcoin's most recent rally less volatile than in 2017
Broader institutional acceptance of cryptocurrencies is helping to shape stability in the world's favorite digital asset, but volatility is relative and investors need to temper expectations versus other asset classes
For every new record that Bitcoin sets, there are just as many naysayers predicting its eminent demise and just as many suggesting that it is due for a correction similar to the spectacular fall witnessed circa 2017.
But while Bitcoin's most recent rally has been nothing short of dramatic, in terms of volatility and chaos, it's a far cry from 2017.
On a rolling 60-day basis, the swings in Bitcoin have generally been much shallower now than was the case when Bitcoin was peaking in 2017.
One reason of course is that the price of Bitcoin has steadily climbed over the past year, over 300%, and the January selloff was orderly by cryptocurrency standards.
There are also broader expectations that Bitcoin will develop into a mainstream asset class, especially with the widely publicized backing of some of the biggest names in the investment landscape, including hedge fund billionaires Paul Tudor Jones and Stanley Druckenmiller.
Some are even suggesting that Bitcoin volatility will reduce as demand for the cryptocurrency broadens from speculators to long-term buyers, citing Tesla's (+0.55%) US$1.5 billion purchase as one example and pointing to similar, albeit smaller Bitcoin buys from the likes of Square (+2.56%) and MicroStrategy (+2.41%).
Bitcoin has more than quadrupled in the year to date and is close to breaching US$50,000 for the first time, with the focus increasingly on the fixed supply of 21 million Bitcoins and its allegedly superior deflationary properties at a time when inflation concerns are rising.
The prospect of more regulation and the institutional participation that that usually attracts, helps legitimize Bitcoin as an investable asset class, which may reduce volatility, but to a degree.
Investors looking to add Bitcoin to their portfolios need to do one of two things to maintain their sanity – either don't check the price of Bitcoin on a daily basis, or recognize that this continues to remain a highly speculative asset akin to stocks like GameStop (+2.54%).
To be sure, fortunes will be minted with Bitcoin, but that will also require a strong constitution and acceptance that volatility is as much a function of perspective as it is of timeframe.