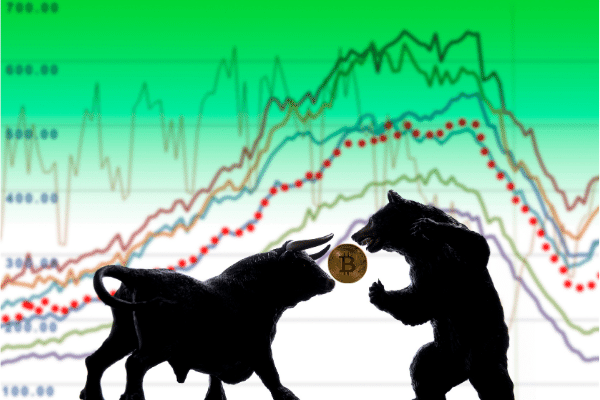 Bitcoin retraces lower as it is unable to sustain rally over US$42,000 on lower volumes, and now appears to be testing major technical levels of support
Bitcoin bear trap suggested last week played out according to technical indicators
Last week, the possibility that the most recent rally in Bitcoin's price might really have been a bear trap was raised and it's increasingly looking like that the short term bullishness in Bitcoin's price was precisely that.
Despite coming off its best week in over three months, Bitcoin is now returning back at least some of these gains with technical analysts noting a drop below a key trendline that typically portends further weakness.
After clearing US$40,000 but not sustaining a push over US$42,000, Bitcoin has since retraced to trade between the US$37,000 and US$39,000 band, higher than the last low, but still a cause for concern given that it's since breached its 100-day moving average, a medium-term trendline followed by most chartists.
Bitcoin's 50-day moving average support is also hovering around US$34,700 or so.
Some suggest that Bitcoin's pullback is in line with the strong rally and some profit taking, while others see the dip as a buying opportunity amidst supportive comments from Elon Musk and Ark Investment Management's Cathie Woods, as well as speculation that e-commerce giant Amazon may be throwing its hat into the cryptocurrency ring.
There are signs though that Bitcoin may be forming a fresh bottom, with sufficient buying pressure in the US$37,000 range to ensure that a capitulation seem unlikely.
And while some traders may be jittery over the prospect of greater regulation of the space, that regulators are even giving cryptocurrencies some serious thought should be testimony to the significance of their existence.
Even the U.S. Congress is seeking to legitimize cryptocurrencies by moving for a tax on cryptocurrency gains as part of a US$550 billion bipartisan infrastructure package now sitting before the Senate.