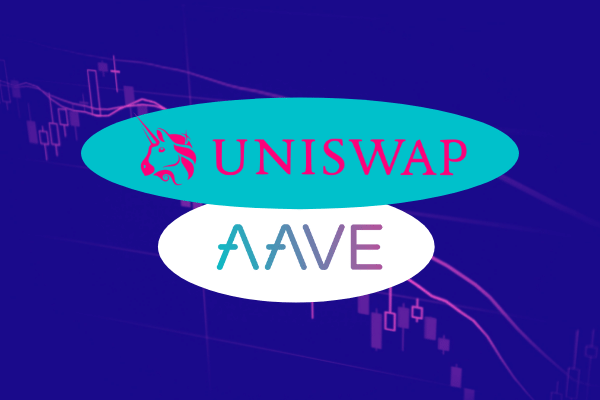 Bitwise Asset Management announced that it has launched the Bitwise Uniswap (UNI) Fund and the Bitwise Aave (AAVE) Fund. They will join the Bitwise DeFi Crypto Index Fund in helping professional investors to access the DeFi space with greater ease.
Financial advisors, hedge funds, institutions, and other professional investors are increasingly demanding exposure to the rapid-growing DeFi markets. Uniswap and Aave are two of the largest DeFi protocols in Bitwise's DeFi index.
Bitwise's vision is to make the opportunities emerging in crypto more accessible, and we're thrilled to take another step with the world's first Uniswap and Aave investment funds.

Matt Hougan, CIO of Bitwise
The Bitwise Uniswap Fund will invest directly in UNI, Uniswap's native token. Uniswap, the largest decentralized exchange in the world, handled over $60 billion in trading volume in June 2021 alone.
As for the Bitwise Aave Fund, it will invest directly in Aave protocol's native token AAVE. The total outstanding loans on Aave's platform have increased from $93.7 million to $6.92 billion in a year from July 2020 onwards.