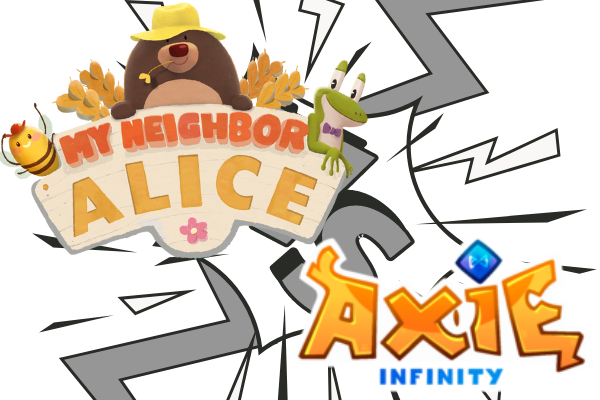 Axie Infinity is the latest craze in the blockchain gaming market now. This has explained why its token price has skyrocketed multiple times to hit a high of $77 on Aug 11, 2021. In fact, Axie ranks as the top blockchain game in terms of ETH consumed as reported by Ultrasound.
However, Axie may soon find its market dominance being challenged when My Neighbour Alice (MNA) may be launched in a pre-alpha version towards the end of August. This was stated by one of their team members in their recent AMA held on Aug 12.
For those in the dark, MNA is a blockchain based builder game with a strong Massively-Multiplayer Online (MMO) component built into the game. It boasts of a strong NFT model whereby in-game items are each represented as an NFT which can be traded in their marketplace.
Any game enthusiast would agree that an MMO game has a long player lifetime value. It is also the only blockchain game to gain entry into the leading game distribution platform – Steam.
As of this writing, ALICE tokens are trading at around $13 on Binance while AXS (Axie) tokens are trading at near their ATH of $73. We suspect ALICE tokens may soon overtake AXS tokens if the demand exceeds AXS and also due to ALICE total token supply being less than half that of AXS's supply. For traders, it would make sense to keep watch on ALICE. Alice at $100? Only time will tell.
Excitement is building up for the MNA fans who will be able to try the pre-alpha version which is coming soon. With Antler Interactive track record in building good games, we believe MNA would be no exception.
[ Read more on My Neighbour Alice ]