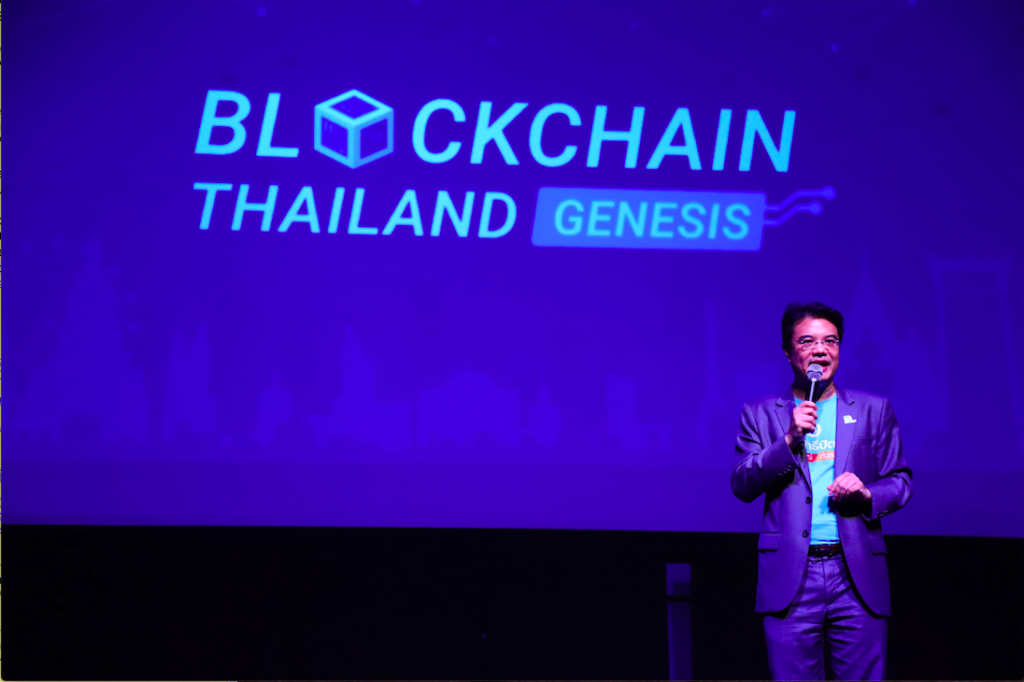 Parin Panichpak, Deputy Party Leader of the party and also leader of the Democratic Party's economic team, said at Blockchain Thailand Genesis 2019 that blockchain technology will be increasingly crucial in properly managing the vast amounts of data that the government possesses. Having information is power and of great value, so finding ways to more conveniently and transparently organize and store data is of great concern to the government.

Singapore's model of traffic data management was raised. The Singapore government is able to find new ways to fix traffic issues by managing and providing useful traffic information in collaboration with companies in the private sector.

GovTech or government management technology has gained traction in many countries worldwide. This includes the study and implementation of all forms of applicable technology, including blockchain. However, in Thailand, legislation and regulation does not favour the development on the utilization of technology. Thus, it is prudent for necessary authorities to break through these obstacles for greater advances in technology in the country.

"We have many laws that are not conducive to the use of technology. It is lagging behind in some industries which experience change often. We should be establishing regulatory agencies instead of enforcing laws in this manner," Panichpak stated.

In terms of supporting and sustaining a healthy economy, it was found that current loan requirements and fundraising processes hinder start-ups from developing their businesses properly. They lack the ability to compete with their counterparts, domestic or international, as they do not have access to a funding source. Blockchain systems can change that by offering peer-to-peer loans or a non-intermediary transaction.

Changing the overall mindsets of people towards blockchain technology is important, now more than ever. This will enable both the public and government to acknowledge the benefits of using blockchain. With regards to government, some ministries such as the Ministry of Commerce and Ministry of Agriculture, have started to move towards blockchain as they see how it can better transparency and traceability.

You may also want to read: Blockchain Thailand Genesis Review: 2019