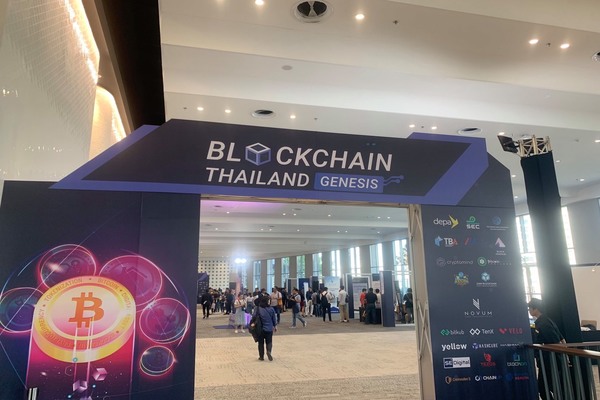 Despite the decline in hype and activity in Thailand's crypto and digital assets sphere since the ICO boom in 2017, the Thai community have displayed continued interest in blockchain and cryptocurrency, and the people interested in this industry has grown. Blockchain Thailand Genesis 2019 was a testament to that, as the event's participants were clearly more than double from the event held the year before. It saw approximately 3,000 event attendees.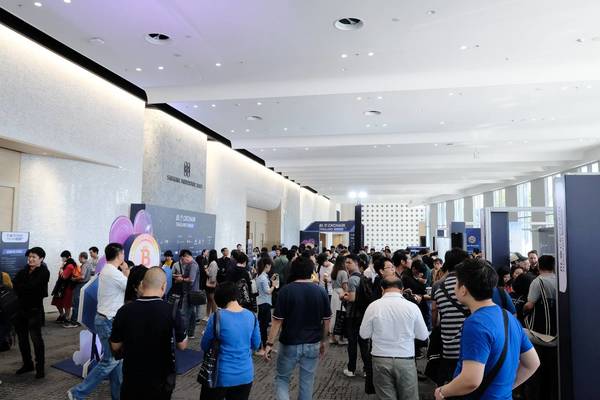 You can view the official website of the event here.

This year, the event was moved from the KX Building to Samyan Mitrtown, a relatively new space for events that has managed to garner much interest from its consumers. The venue exuded a more modern ambience with greater space to hold a larger number of attendees, and is suitable for hosting technology-related events. Another advantage to holding the event here is definitely ease of transportation as Samyan Mitrtown is located in the city's centre, and is accessible via subway.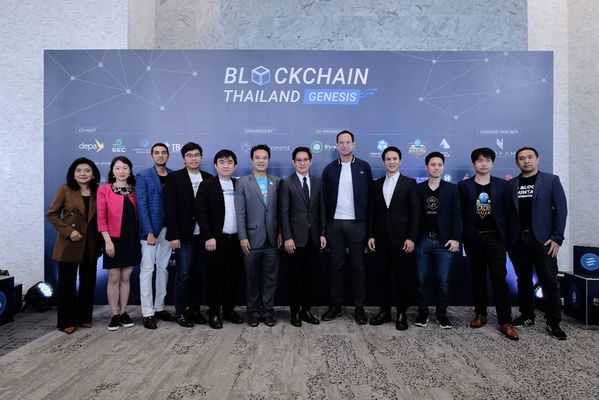 The event featured prominent individuals such as Dr. Political Science Kornsut, Deputy Director of the Office Digital Social Workforce Digital Economy Promotion Agency (Depa), Dr. Naphan Nuanphanphasant, Director of the Financial Technology Promotion Department of the SEC and Mr. Parin Panichpak, Deputy Party Leader of the Democrat Economic Team. They spoke on blockchain and crypto promotion guidelines and developing blockchain personnel, digital assets supervision in Thailand, and how blockchain and technology can be used in government respectively.

Important topics were broached, such as the market trajectory of Bitcoin and the future of blockchain, by Coinman (founder of Cryptomind), Bitkub Group CEO, and founder of Chitbeer, Wichit Saiklao.

Additionally, one of the strengths of the event was the quality of the talks happening on the Genesis Stage. Speakers Parin Panichpak and Trubdi Arunanondchai delved into a popular topic on the superpowers of the world creating country or region specific digital currencies, while leaders from major Thai banks such as Siam Commercial Bank (SCB) and Krunsgri Bank shared their thoughts on the digital revolution in the banking industry.

The Advance Stage catered to attendees with specific blockchain or crypto interests, such as on copyright issues, the future of ICO, STOs and fundraising, decentralised finance, wallet security, investment tips and smart contracts. The stage also featured a more detailed look into Thailand's regulatory framework regarding digital assets.

There was a good mix of crypto-related businesses such as licensed exchange Bitkub and licensed ICO Portal service providers, one of them being SE Digital. Singapore blockchain consultancy and advisory firm Novum Global was present at the event as a Diamond sponsor, as was TenX, a crypto debit card service provider.

Blockchain Thailand Genesis was a well-rounded blockchain event which welcomed speakers from traditional financial institutions, government and the newer crypto space in Thailand. With a larger scale event perhaps happening next year featuring a greater number and variety of exhibitors, the event is well on its way to becoming a linchpin event for blockchain and crypto enthusiasts across the world.