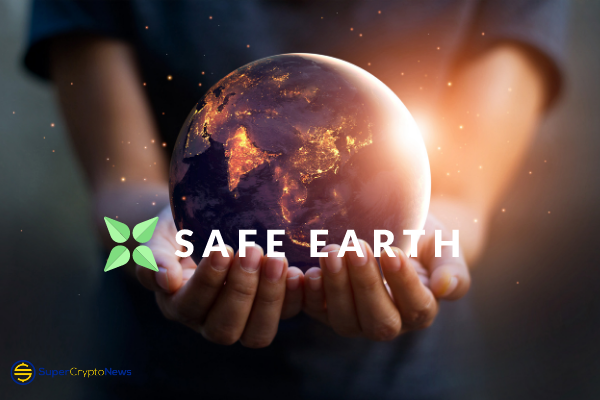 SafeEarth kicked off its eco blockchain project by donating over $100,000 to The Ocean Cleanup, with more donations planned for other global charities.
In a tweet yesterday, Head of IT at The Ocean Cleanup, Steven Bink offered his thanks stating: 
"Dear SafeEarth community. On behalf of the entire crew at The Ocean Cleanup, I would like to thank you for this very generous donation. We are also honored that you chose The Ocean Cleanup to be the first charity to receive this gift from @SafeEarthETH"
This generous donation represents the first act of SafeEarth's continuing initiative to help charities across the globe. The donated funds will help towards the removal of plastic waste from the planet. 
For now, the sole focus of SafeEarth is to generate capital and build a community which is able to restore the ecological damage done to our planet. Safe Earth is also collaborating with another green charity called The Earth Fund, which raised around 50 ETH ($125,000 at the time of writing) to be used for similar causes.
For decades, climate change, pollution, deforestation and many other factors have had an adverse effect on our environment. Initiatives like that of SafeEarth represent a changing mentality that can bring about the necessary adoption of renewable and eco-friendly alternatives in both the world and the crypto ecosystem.
Meanwhile, SafeEarth eco blockchain project is already gearing for its second donation with another 35 ETH (estimated at $6,800) which will be reserved for five charities that focus on humanitarian causes such as access to clean water and wildlife preservation.
In yesterday's press release, SafeEarth declared that the mission to effect a lasting positive change on the planet was "just the beginning for the company". Lookout for SafeEarth's second donation which will take place on Earth Day, April 22, 2021.
Read more: It's Time We Fix the Crypto User Experience