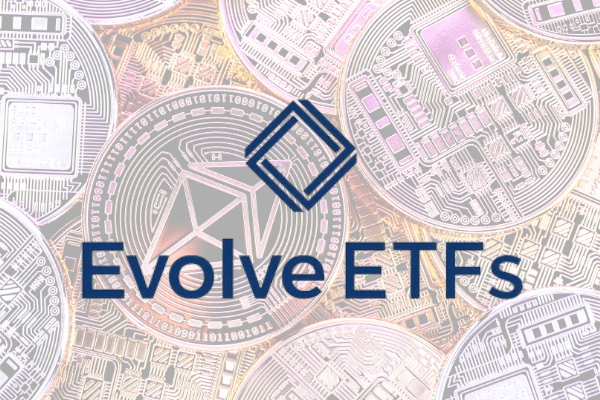 Evolve Funds Group Inc. revealed their plans to launch the world's first Ether ETF (ETHR or the ETF).
The ETHR is expected to be traded on the Toronto Stock Exchange (TSX) on April 20, 2021, so long as it gains TSX's approval.
With ETHR, investors can get direct exposure to Ether (ETH), taking second place in world's largest cryptocurrency by market capitalization. The investors can track the daily price movements of the ETH in US dollars by taking advantage of the benefits of the creation and redemption processes that the ETF structure offers.
"We are very excited to have launched one of the world's first bitcoin ETFs and now plan to launch the world's first Ether ETF," said Raj Lala, the President and CEO of Evolve. "Similar to bitcoin, investors will now be able to trade Ether as simple as buying shares through their bank or brokerage. ETHR will provide daily liquidity, transparency and security through a regulated ETF structure."
ETHR will invest directly in ETH, which is a cryptocurrency used in payments of transaction fees and computational services on the Ethereum network.
The ETF does not seek exposure through derivatives or future contracts. Gemini Trust Company, LLC will serve as the Sub-Custodian concerning ETHR's holdings of ETH. ETHR will directly own ETH on the Ethereum blockchain, stored in Gemini's cold storage system and protected under the industry-leading protocols.
ETHR has the intention to invest in ETH on a passive basis, with its holdings not being actively managed, and not hedged or repositioned to try taking defensive positions should ETH decline or is expected to decline in pricing.
ETHR is available in Canadian dollar denominated unhedged units, as well as U.S. dollar denominated unhedged units.