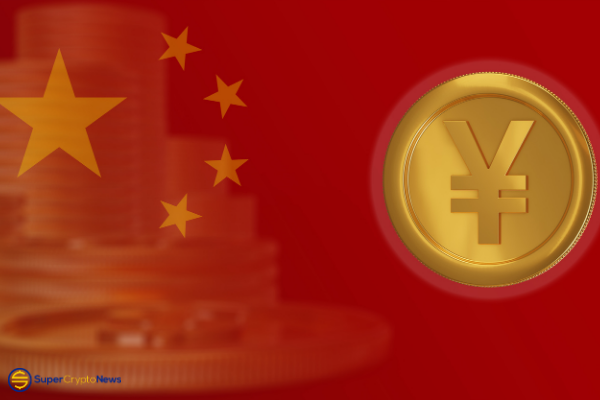 What does this mean for the world of digital currency? Regarded as one of the largest economies, China is taking its Yuan to a whole new economic height. Sponsored by the government, the digital currency has been designed to trace all movements of cash. It was also suggested that the currency could make domestic and international transactions cheaper in the near future.
In early February, China was forced to quarantine contaminated banknotes, citing that it was one of the main modes of transfer of the Covid-19 virus. In order to curb the spread of the virus, the nation's central bank People's Bank of China (PBOC) introduced the digital Yuan in smaller banks throughout a few cities.
The virtual currency is available on a card or via a cell phone, and features a silhouette of Mao Zedong , mirroring the nation's banknote. The currency is held in cyberspace and spending does not require an internet connection.
The government added this was an initiative started in order to centralize control and to minimize cash and coin transactions. The PBOC also added that this was necessary to complement leading private-sector electronic payment systems such as Ant Group's Alipay and Tencent's WeChat Pay. 
Hoping to attain international exposure, the government will be having a broader roll-out of the virtual currency in the 2022 Beijing Winter Olympics. Seeing the potential in cross-border transactions, the PBOC has launched a project with the United Arab Emirates, Thailand and Hong-Kong's monetary authorities.
Although a few questions arise regarding the transparency of the digital yuan, China's recent venture with SWIFT suggests that the digital currency could work with the current financial infrastructure. 
Meanwhile in the US, economists worry that this may have a negative impact on the American economy. China is now the second country to adopt the digital currency after Bahamas. 
Read more: Macau Considers Cryptocurrency Adoption to Combat Money Laundering and Tax Evasion