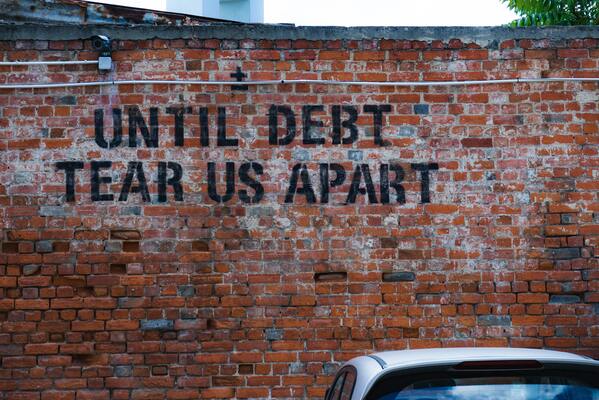 The world has been plagued with not only the COVID-19 pandemic, but escalating political and economic tensions between the world's hegemon US and emerging superpower China have dealt financial markets, both traditional and new, with heavy blows. According to local Chinese media Global Times, China is set to reduce its US debt holdings this year to $800 billion from the original amount of $1 trillion to avoid the substantial risks of defaults by the US government, considering the attacks by the Trump Administration on China thus far and the ballooning economic crisis of the US economy amidst increasing stimulus and inflation rates.

In an interview with the Global Times, Xi Junyang, a professor at the Shanghai University of Finance and Economics, said, "China will gradually decrease its holdings of US debt to about $800billion under normal circumstances. But of course, China might sell all of its US bonds in an extreme case, like a military conflict."

China holds the second highest amount of US debt, but it has been regularly dumping US Treasury bonds. In the first half of 2020 alone, China has already gotten rid of $106 billion in US bonds. Everbright Bank Zhou Maohua said that loose monetary policies as the US Federal Reserve announced last week does not bode well for the US dollar as bond holders may shift from the currency to other assets due to decreasing returns.

A previous report by Deutsche Bank proposed the possibility of China's digital yuan, which is well into its pilot program across China at present, replacing the US Dollar as the US loses its economic hegemony. This might be a strange outcome to consider, especially with the recent US Dollar appreciation that eventually led to crypto, gold and tech stocks plummeting once again.

"On the back of stronger-than-expected economic data, a stronger dollar has undercut sentiment not just for Bitcoin, but for tech stocks and gold as well – the darlings of the coronavirus pandemic. But has anything fundamentally changed?" commented Patrick Tan, CEO of Singapore-based digital assets hedge fund Novum Alpha.

He answered, "Not at all. And investors can expect even more volatility prior to elections in the U.S. – better unemployment data is due more to a measurement methodology change than any meaningful improvement in employment figures. A stock market rout, especially if prolonged, typically pushes the Fed and Congress to do more about it and right now they can do only one thing – print more money."

The current economic crisis is showing other countries that an over dependence on the US dollar is hardly a good thing, and so China, like other countries, are looking to minimize risks by diversifying. This is good news for crypto assets, and Bitcoin specifically.