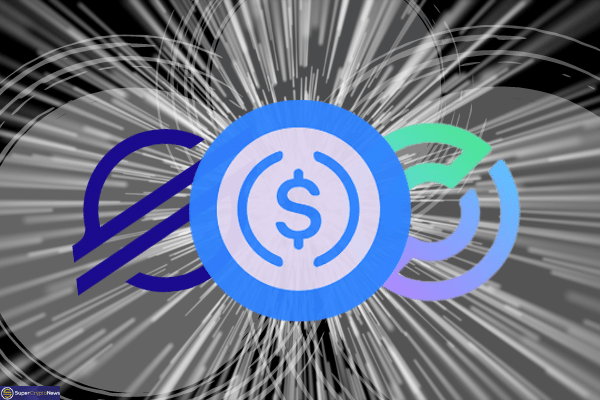 Circle's stablecoin, the USDC, is now live on the Stellar network. USDC is the second largest stablecoin pegged to the U.S. dollar by market cap. USDC and Stellar have both enjoyed exponential growth in the last year. USDC has grown 1,000% y-o-y and Stellar enjoyed a 104% y-o-y growth as well.
The availability of Stellar USDC brings immediate value to the Stellar ecosystem and especially rewarding for fintechs promoting payment solutions.
Denelle Dixon, CEO and Executive Director of the Stellar Development Foundation said: "This integration is going to be a powerhouse for growth in the Stellar ecosystem and a catalyst towards achieving our mission of creating equitable access to the global financial system. It presents significant business opportunities for both new and existing companies to build on the respective strengths of USDC and Stellar. Businesses and developers will benefit from Circle's scale and liquidity to deliver on the kinds of products and use cases the Stellar was designed for, especially cross-border payments and tokenization."
Jeremy Allaire, Chairman and CEO of Circle, said: "Stellar is helping transform international payments with leading edge technology and a fast-growing ecosystem of businesses and developers creating a new generation of financial applications. Having a trusted and transparent dollar stablecoin, like USDC, in market and available across Circle's suite of API services for payments and treasury operations will help accelerate the pace and scale of these innovations."
It seems that many are now turning their attention to USDC as a viable alternative to the USD Tether. It is not surprising since Tether Inc has been sued by the U.S. SEC back in December 2020. As the saying goes "never put all your eggs in one basket".
[ Read more: With Circle's USDC, Visa Makes Stablecoin Drive ]
[ Read more: Stellar Soars After USDC Blockchain Implementation ]