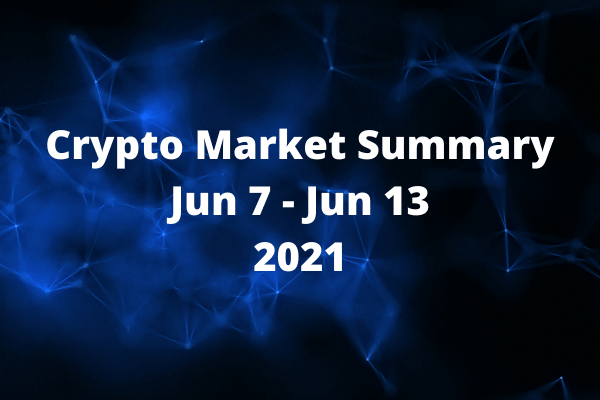 Last Week Recap
The crypto market continued its lacklustre trading activities. However, as our editorial team had opined in last week's summary, there is a clear indication of a tactical reallocation to ETH and some other top level market coins. BTC continues to trade within the $35K to $40K band. However, it seems a higher low is formed in the last week. There is a growing disconnect between Elon Musk "market moving" tweets and the general crypto market itself which bodes well for the overall industry.
In addition, our team's view on THETA and its child token TFUEL was spot on. TFUEL had recovered its price at the pre-April 18 crash.
For this coming week:
We expect the same directionless market to persist for this week, barring any positive news for the crypto industry.
We expect strong buying to continue for THETA and TFUEL. The latter, TFUEL, is a direct beneficiary of the new Theta mainnet launch at the end of this month. The new token economics promised a deflationary model. It should also be noted that the number of nodes in Theta has increased substantially over the last few weeks. Theta is well on its way to be a leader in decentralised video streaming. Keep a lookout for THETA and TFUEL.
ETH will remain in play this week as more capital are allocated to this asset class. ETH2 runs on a proof of stake model which resonates well with the current ESG theme. In terms of momentum, development, community, Ethereum is still ahead of the rest.
Many are continuing to watch the SEC vs XRP lawsuit saga. We hope a clear resolution can be had sooner than later, for the benefit of the U.S. blockchain and crypto landscape.
Keep a lookout for ADA, MATIC, THETA and TFUEL for this week.
As usual, trade with care. Trade with what you can afford to lose.