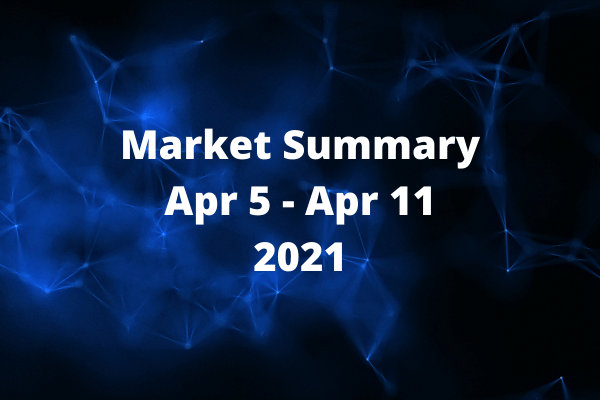 Last Week Recap
Bitcoin managed to find its footing around the $55,000 level, ranging from that low point to $60,000. Our view on Filecoin was pretty spot on which saw the latter's price skyrocketing to hit about $230. BNB continues to show strong price movement and bullish signal as well.
For this coming week:
Bitcoin's near term resistance of $60,000 remains intact. Note support at $54,800.
Good quality projects should continue to see upside like LINK, FIL, ADA, UNI, BNB and DOT
Ethereum's price action looks healthy with support at $2,000 and resistance at $2,100
Traders are looking for the next big news for a reason to push crypto above their resistance line
US SEC review of VanEck's Bitcoin ETF filing has started. Any positive signal will result in a very bullish crypto market and will easily push Bitcoin above near term resistance lines
Near term event milestone would be the Coinbase direct listing on NASDAQ. That would create a proxy for regulated investment funds to participate in the crypto industry. We remain bullish on this development
UNISWAP v3 is launching soon on May 5, 2021 and will be packed with a host of nice features. This should give a shot up for UNI prices leading up to the launch
As usual, trade with care. Trade with what you can afford to lose.