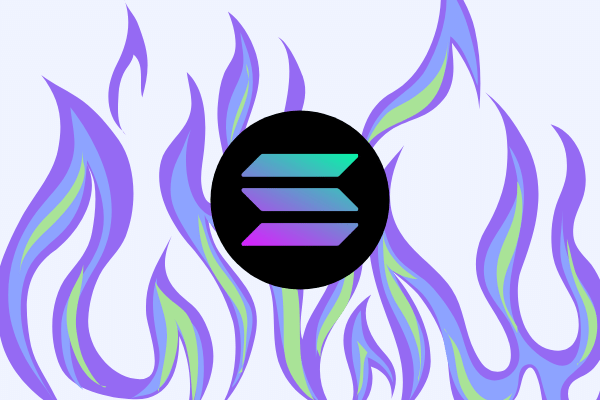 It is not unheard of for corn farmers to hedge their crop yield with future contracts — which is a risk-averse method that this Decentralized Finance trading protocol want for the validators on the Solana blockchain.
DeFi derivatives trading app Cypher is getting ready to offer Solana's validators a specialty hedging service. Said validators are responsible for keeping the network running smoothly by lending computing resources.
They will receive SOL tokens — a yield that is far more volatile than corn in terms of market — in return for their role of maintaining the network stability.
It is not a novel thing for crypto miners to hedge against token volatility. After all, major bitcoin miners would use derivatives to keep their cash flow relatively stable and protect them from the fluctuating price of BTC.
Despite this, two industry participants have stated that Solanaland has yet to catch onto this practice. Cypher hopes to change that by introducing a new futures product, which is scheduled for later this quarter. 
Dubbed "validator vault", it will assist validators by locking in the price of SOL that they would receive at the end of every Solana "epoch."
In a podcast, key contributors Barrett and Alex discussed their plans at the mtnDAO hacker house hosted by Cypher.
Hailing from the world's top corn producing country, USA, Alex stated that they want to give validators the same hedging opportunities as the corn farmers in a traditional commodities market. 
Alex added that they have identified many crypto specific commodities (including validator rewards) that Cypher thinks is perfect to take advantage of.
This remains unknown whether validators will seize the opportunity. Two renowned Solana validators informed that they could easily purchase put options to protect their fluctuating token incentives, but neither have done so. 
Brian Long, who is a Solana validator and a co-founder of a crypto infrastructure company Triton On, said that he fails to see the necessity to hedge token rewards to the company's validator, and pointed out that the hedging-related fees might reduce cash flow.
Yet, the Cypher contributor Barrett claimed that other on-chain options with shorter time frames might be less appealing in comparison to Cypher's monthly expiration markets.
He added that, as future markets are becoming more streamlined, they will have higher liquidity than options markets.
A vocal Solana validator "Laine_sa" pointed out that the fluctuating size of the stake is why validators gaming out future SOL rewards. 
In order to earn rewards, token holders can "stake" their assets with major operators, but they are also able to de-stake and reduce the pool from which their picked validator can earn tokens. 
The planned product arrives as Cypher upgrades its current derivatives decentralized exchange with additional tools and a streamlined trading backend for professional traders.