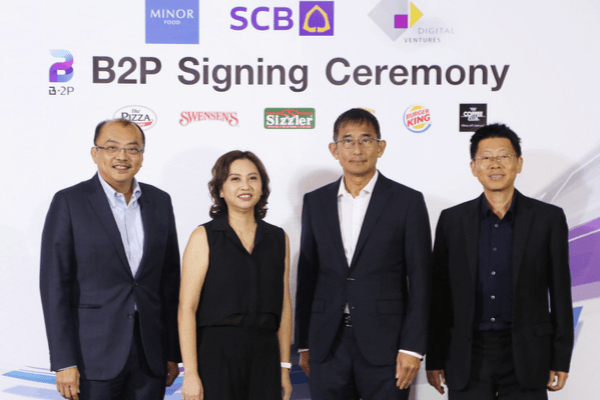 Digital Ventures, the financial innovation arm of Siam Commercial Bank (SCB), is now providing a food industry blockchain solution for the Procure-to-Pay (P2P) platform to Minor Food Group PCL.
B2P platform will help Minor Food enhance the efficiency of its procurement process and save more than half of the company's resources.
Digital Ventures aims to apply the platform to all procurement processes for all of Minor Food's trade partners in the future.
B2P is developed on the Coda Blockchain. It is designed to facilitate businesses with huge supply chain networks to optimize their procurement process.
The platform deals with various service functions such as product order process, buying process and payments via the bank. The platform will automatically check documents such as purchase orders, receipts, and invoices. It makes the process easier, quicker and more efficient while still reducing costs.