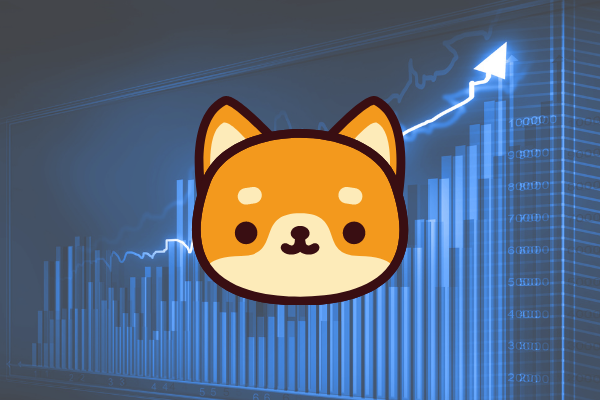 While the rest of the crypto verse are gyrating within a narrow band in the last few days, the price action of Dogecoin has seen massive improvements in the last 24h.
The price of Dogecoin has rallied from 32 cents to a high of 44 cents as of noon UK time. Coinbase's recent tweet has helped fueled the rally.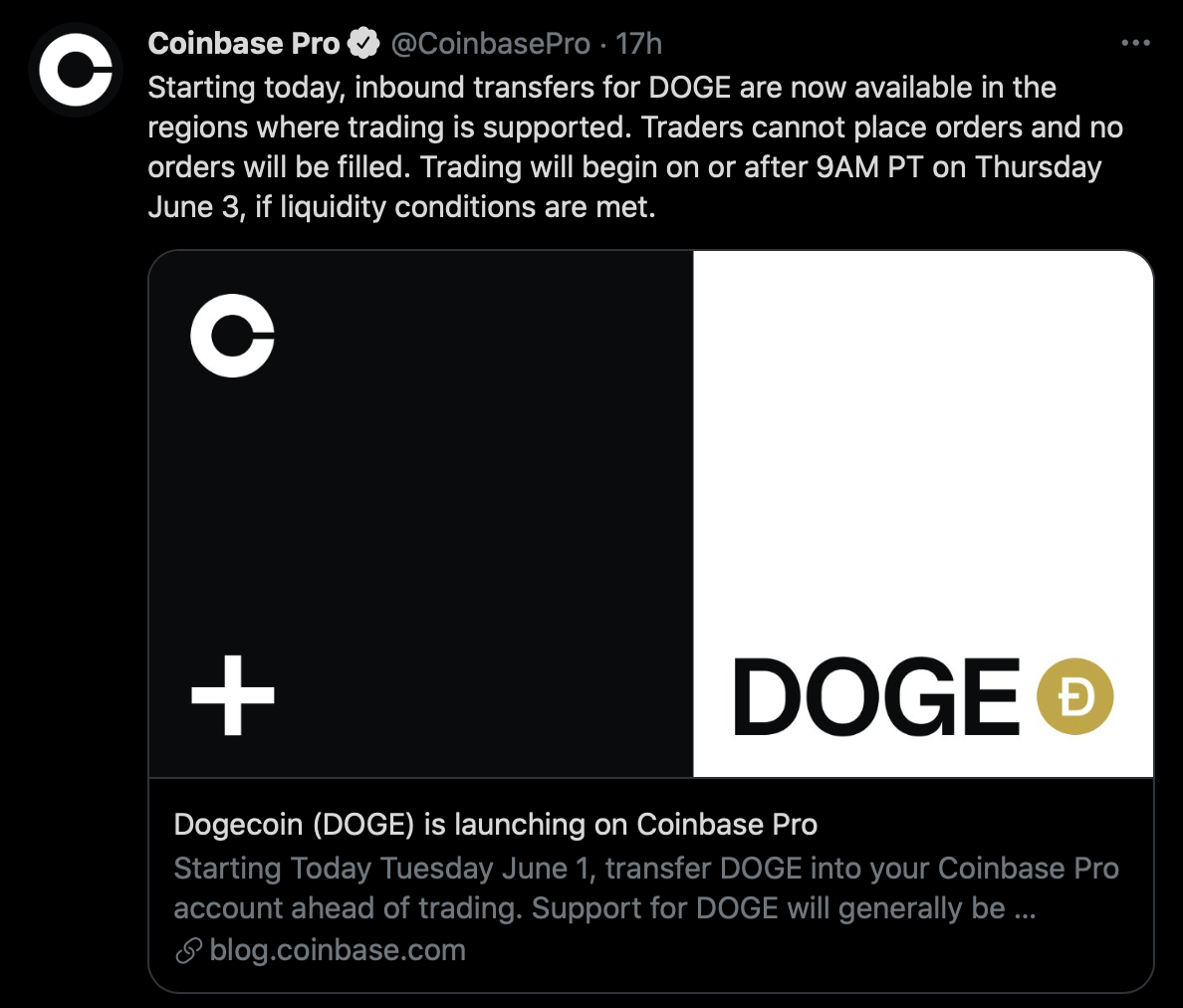 (view Coinbase tweet)
If history is any teacher, Dogecoin price action may mimic Cardano's to the listing day itself – up and up.
Coincidentally, Dogecoin's staunch supporter, Elon Musk, has also tweeted about Dogecoin just a few hours ago.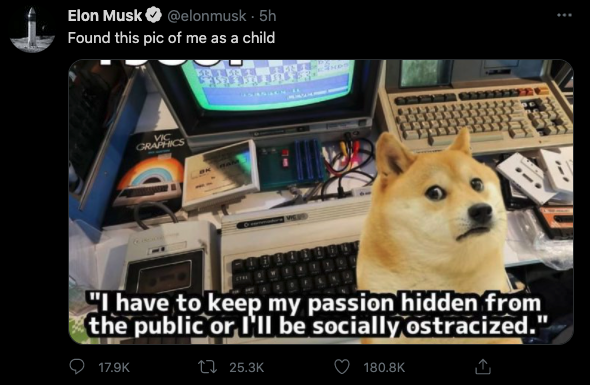 There are two more days to go. Will Dogecoin breach the 50 cents level soon just before its listing? At its current pace, it just might.