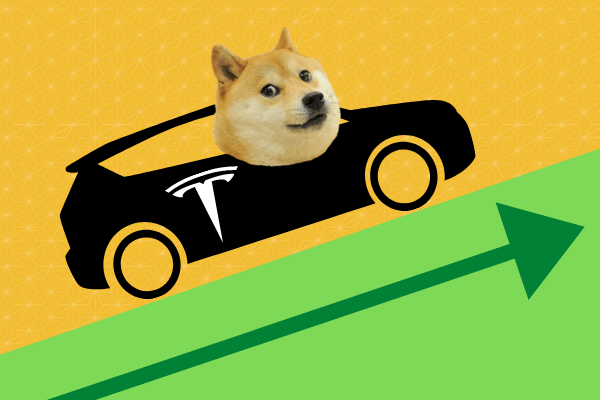 Looks like it might not be the end for the meme-based coin.
Dogecoin (DOGE) has just seen a rebound after Tesla CEO Elon Musk tweeted a poll asking his followers if Tesla should be accepting the shiba inu currency as payment.
As of writing, 76.6% of 1.9 million respondents voted "Yes". Just within minutes after the poll was tweeted, DOGE shot up by 10.96% which brought its price from $0.483 to $0.539.
DOGE experienced its first notable rally in April 13 this year, only to (ironically) lose the momentum when DOGE enthusiasts kept using the hashtags #DogeDay and #DogeDay420 on Twitter, Reddit and TikTok.
The coin then went back up again and has reached an ATH of $0.71 on May 8. Optimistic DOGE fans were hoping for the May 8's SNL — with Elon Musk appearing on set — to be the catalyst that pushes DOGE to hit $1.
Alas, DOGE's figurative journey to the moon was cut short as it jumped down from $0.65 to $0.43 within the same day of the SNL show.
SpaceX (also founded by Elon) and Geometric Energy Corporation's collaboration to send DOGE on a Moon mission was revealed on May 9.
[Read More: SpaceX Will Be Sending DOGE-1 on a Moon Mission]