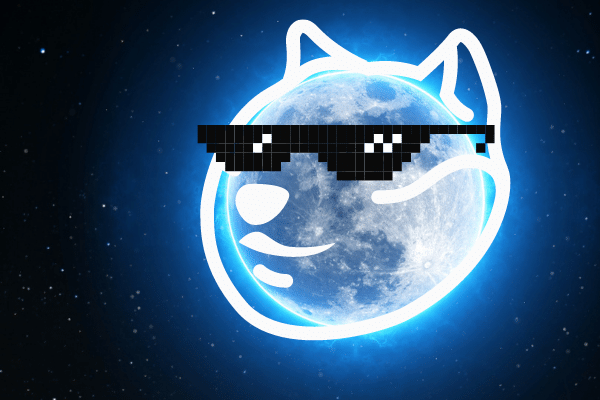 DogeCoin (DOGE) may not be getting the boost it needs from Elon Musk's SNL appearance in order to reach $1 as some have hoped. However, that setback alone will not stop DOGE from going to the moon… literally.
Geometric Energy Corporation (GEC) has just announced the launch of the first-ever commercial lunar payload in history paid fully with DOGE aboard a SpaceX Falcon 9 rocket — DOGE-1 Mission to the Moon.
DOGE-1 will be including Geometric Space Corporation (GSC), in collaboration with SpaceX, when launching a cubesat weighing 40kg as a rideshare on a Falcon 9 lunar payload mission slated for Q1 2022.
The payload will be utilizing sensors and cameras on-board with integrated communications and computational systems to gain lunar-spatial intelligence.
"Having officially transacted with DOGE for a deal of this magnitude, Geometric Energy Corporation and SpaceX have solidified DOGE as a unit of account for lunar business in the space sector."

Samuel Reid, CEO of Geometric Energy
"This mission will demonstrate the application of cryptocurrency beyond Earth orbit and set the foundation for interplanetary commerce," said Tom Ochinero, SpaceX Vice President of Commercial Sales. "We're excited to launch DOGE-1 to the Moon!"
Despite being underestimated as a joke coin by some, DOGE is robust enough to finance a commercial Moon mission in full. This proves its merit as a fast, reliable, and cryptographically secure digital currency that outdoes traditional banks at times.
DOGE is assigned as the unit of account for all lunar business between GEC and SpaceX, pioneering the future missions to the Moon and Mars.