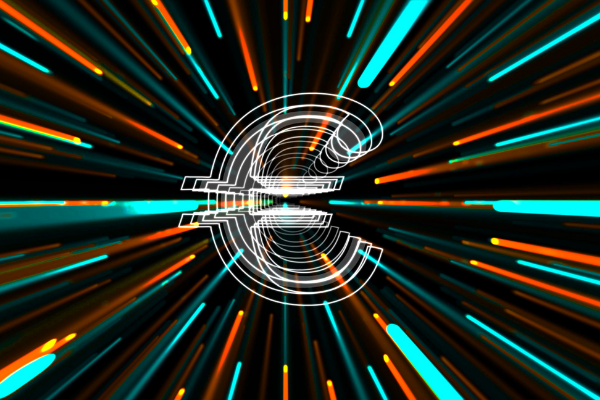 European Central Bank's President Chrstine Lagarde has been a vocal supporter and advocate for central bank digital currencies (CBDCs), specifically a digital euro, since she assumed the position late last year. While praising the necessity of innovation in payments in the form of a unifying digital euro, Lagarde maintains that the world of digital assets is simply too risky to be a worthwhile investment and bet.

A frequent critique of digital currencies is why it should exist when digital forms of payments are already widely accepted and adopted by citizens and businesses. Banks provide their own digital apps where customers can access their bank accounts and funds for payments, so how does a CBDC actually differ from that? Lagarde says that private forms of money are made digitally available, but the same cannot be said of central bank money, as citizens have no way of accessing that for retail purchases.

This can all be changed with the integration of a digital euro.

"Central bank money is unique. It provides people with unrestricted access to a simple, essentially risk-free and trusted means of payment they can use for any basic transaction. But for retail use it is currently only offered physically in the form of cash," she noted in her speech. "A digital euro would complement cash and ensure that consumers continue to have unrestricted access to central bank money in a form that meets their evolving digital payment needs."

On the other hand, the usage of digital assets including stablecoins are punctuated with flaws, including instability as an asset, volatility, technological vulnerabilities and more. Most importantly, Lagarde states, monetary sovereignty and economic stability is threatened by these new-age assets.

These are hardly new arguments, and Lagarde also points out that digital assets as provided by these coin issuers are at the end of the day, businesses that aim to drive wider adoption of their own coins. This applies most to dominant and leading global companies in the sector, as they seek to maximize their interests at the expense of consumers and other competitors in Europe. Not only is a consumer's vested interests at risk, they cannot be certain that their data is protected.

"A properly designed digital euro would create synergies with the payments industry and enable the private sector to build new businesses based on digital euro-related services. A digital euro would also be an emblem of the ongoing process of European integration and ultimately help to unify Europe's digital economies," Lagarde concluded.