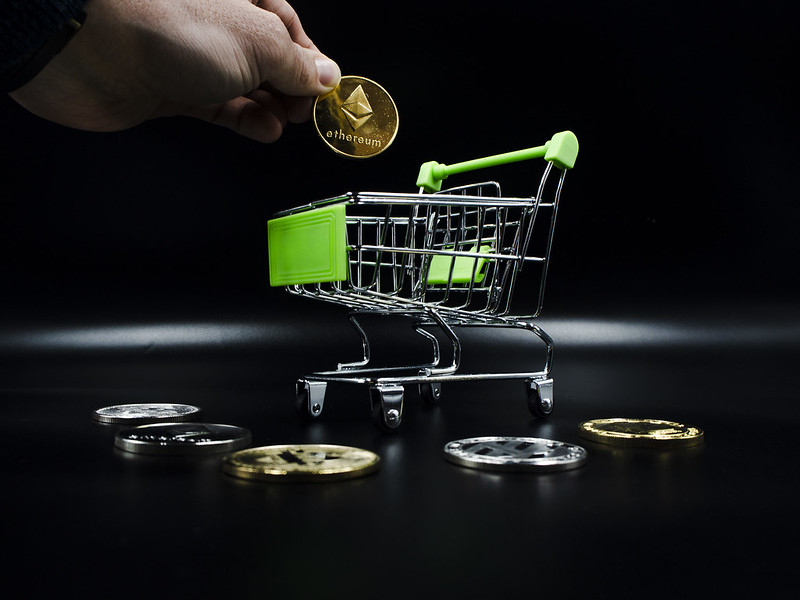 The past week was full of excitement for Altcoins holders, as we have witnessed double-digit gains for some altcoins. Ethereum, the 2nd largest cryptocurrency in terms of market cap, is at the vanguard of the altcoins troop, stacking more than 30% gain since Monday. The reason behind the price pump might be from the news of JP Morgan partnered up with ConsenSys and will lead to more involvement with Enterprise Ethereum Alliance.
We have seen greens across the board throughout the week. BTC was also able to mark its yearly high at $10,500 with the past 5-day return of 7%.
The recent bullish price movement caught the attention of both crypto and traditional market investors. The number one altcoin, Ethereum, has experienced a fair share of the movement, boosting its price to a 7-month high.
Ethereum was recently made another yearly high this year at $286. Despite a small pullback to $250, ETH's strength is nothing to be underestimated and sprung back up to $280 at the time of writing, according to Coinbase's price.
The Year-to-date returns of ETH has already surpassed 100%, outperforming other altcoins but still pale in comparisons like the top gainers such as Tezos and Chainlink.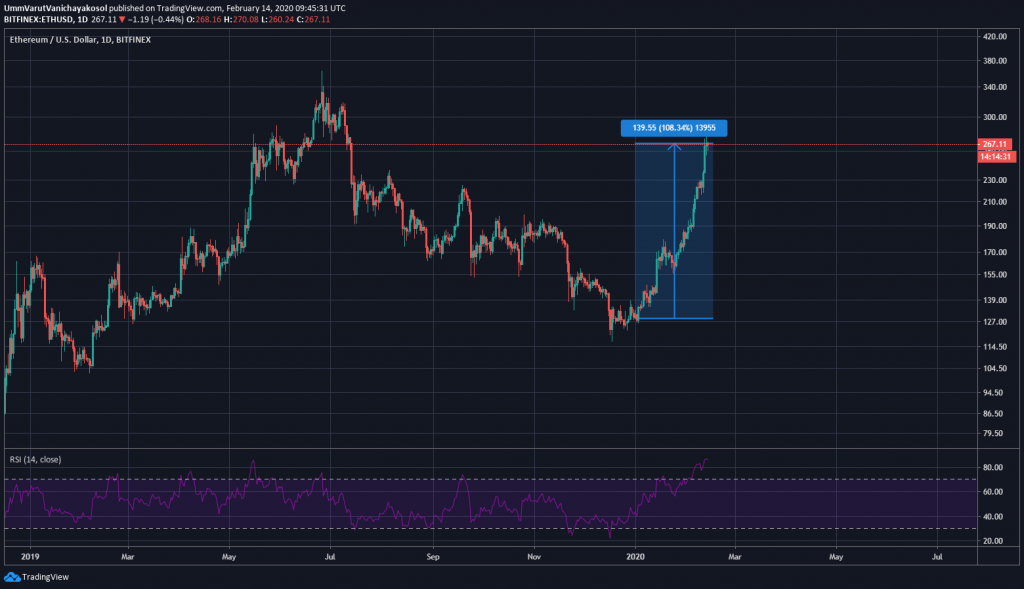 If Ethereum can continue to uphold its bullish momentum, the price can quickly rise up to test $300 level. Meanwhile, the mid-term price target is at $400, which once served as both important support and resistance level.
Considering ETH is still way below its ATH price at $1,400, this fact makes it still lucrative for investors to increase their position size at this price point. Especially we have seen significant development in terms of fundamentals and ETH 2.0 will also be on its way later this year.
For the long-term price target, $800 looks like a good level to take some profit for long term holders. The level was once resistance and support during the 2017 bull market, which was mainly fueled by the ICO hype.
You may also want to read: Bitcoin Ready for Big Breakout to Take Back Dominance from Altcoins