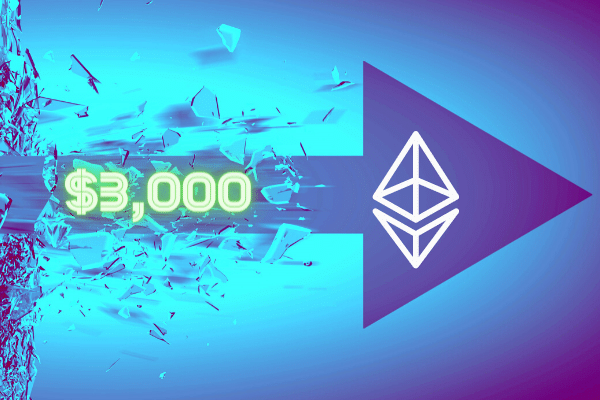 Ethereum (ETH) has just exceeded $3,000 for the first time ever, having experienced an increase in price change at roughly 27% within the past seven days and an increase in trading volume at 7.78% within 24 hours. Currently, the total value of all ETH in circulation is around $362 billion as of writing.
From January 2021 onwards, ETH went from roughly $737 to $3.1k, rising by approximately 3.24%.
Many have speculated that ETH would be the cryptocurrency to most likely be usurping Bitcoin (BTC)'s place, which is also experiencing a bull run.
Although BTC, costing around $58,000 per token and with a market cap of over $1.09 trillion, is the most popular cryptocurrency, it is primarily used as a speculative asset that people buy or sell.
Meanwhile, ETH is a digital currency or token that facilitates transactions on the Ethereum blockchain.
It could be possible that the NFT (non-fungible token) craze — that has been going on for the last 90 days — is one of the factors attributing to the rise of ETH. Especially considering that the majority of the NFT markets are built on the Ethereum blockchain, and thus most NFTs are notably bought and sold using ETH.
NFTs have gained some considerable mainstream attention due to the entertainment and sports industry actively promoting the tokens.