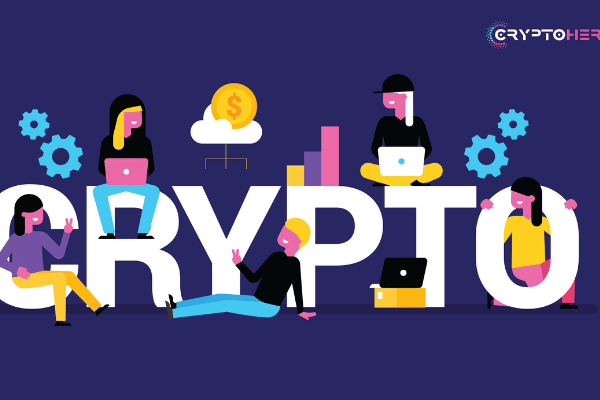 In the world of crypto trading bots, the choices are aplenty for crypto traders – new and veterans alike. Our editorial team presents this exclusive interview with the CEO of CryptoHero, Mr Christopher Low.
Question: Before we begin, tell us more about yourself and your experience in running a software business.
I've spent a good part of my career building technology businesses. My very first software company was producing real time chat and collaboration technology. It was well received and used by thousands of companies worldwide. I had numerous Fortune 500 companies, government institutions and supranational organisations becoming my clients. That business was subsequently sold to a large private equity firm in the United States. Nothing is more satisfying to see users loving what you have developed and this satisfaction fuels the drive to keep improving the software.
Question: The software business is generally a very competitive market. What gives you the confidence that CryptoHero will succeed?
Yes, the software business is indeed a competitive industry. To succeed in what we do, every little thing counts. The quality of the software down to the level of customer support would set you apart from your competitors. Every user and every customer is extremely important for us. Often times, I will go through every users' comments and ensure that their issues are taken care of in the fastest possible time. We believe that by building a user-centric culture (user first) backed by a superior software product, CryptoHero will succeed.
Question: To be specific, what sets CryptoHero apart from the rest? Why should a user use CryptoHero versus other crypto trading bot software?
First of all, the CryptoHero team comprised of experienced fund managers who have been trading crypto and securities for a long time. They have imparted their knowledge into the trading algorithms found in CryptoHero. Users would stand to benefit from this precious knowledge gained over decades of trading and investments.

Second, the thought process in CryptoHero's product roadmap puts our users first in all considerations. We are not influenced by any incentives given by an crypto exchanges. In fact, we have been approached by numerous crypto exchanges to take part in their affiliate/broker programs. Till today, we have not done so simply because we want to develop features which are exchange-neutral and user-focused. If a feature brings value to a user, we will develop it.

Third, our array of customer engagement touch points are impressive. We offer real time one-to-one Telegram and WhatsApp chat which have assisted many of our users. Users can also reach out to us via forum, emails, web and more. Having an excellent customer service culture is key. We want to be there most, if not all, of the time for our users and customers.

Last but not least, CryptoHero is developed by the Novum Group which consists of a group of companies which are focused in the crypto and blockchain space. We are able to leverage synergies across our group to bring to our users assured longevity and benefits.
Question:  We noticed that CryptoHero does not have an Android app, although it does have an iOS and a web app. Is there plan to have an Android app soon?
Yes, we are actually in the final phase of our Android app development. We expect to launch our CryptoHero Android app in the next few weeks. We will make an announcement on our Twitter, Telegram and other social media channels when it is ready.
Question: That's great. This would make CryptoHero offering very compelling with iOS, Android and Web apps available. This being said, what percentage of your users are using iOS compared to Web? Are there any difference in features between the iOS and Web apps?
Typically, our Web app will have the latest features simply because the deployment is the fastest and we can testbed advanced features before rolling out to the mobile apps. I would say a good portion of our users would access both the iOS and the web apps throughout their use of CryptoHero.
Question: Thank you for your time. Any sneak peek to what cool features would be coming out soon?
We are releasing our new v1.3 for iOS and our inaugural Android app in the next couple of weeks. For one, users can expect a brand new look and feel which would make the app more user-friendly. I would prefer users download our latest app when it is released. There are definitely some cool features in v1.3. 🙂
The SuperCryptoNews team would like to thank Mr Christopher Low for his time and we wish him and CryptoHero the best.
Check out CryptoHero.