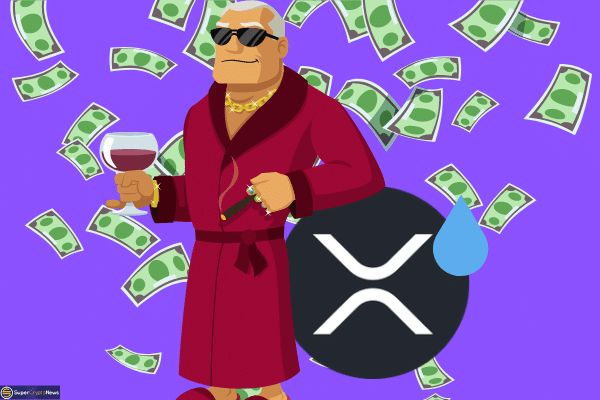 It seems XRP price ascent is often inundated with the frequent dumping of the token by one of its co-founder and former CTO, Jed McCaleb. In the latest dump, McCaleb disposed of another 40 million XRP.
McCaleb left the firm in 2013 and is known to regularly dump XRP. His current XRP holding is just below 500 million of the token. Just last month, he also sold about 28 million XRP tokens.
Since the U.S. SEC's lawsuit against Ripple Labs Inc. filed in December 2020, XRP price had plummeted to a low of US$0.25 but recovered to its current price of US$0.60. The lawsuit alleged that Ripple had conducted a sale of its XRP tokens and contravened securities law.
Several cryptocurrency exchanges have also taken steps to suspend XRP trading. However, some lawyers have claimed that there is a high chance of Ripple winning the lawsuit with counter claims that the time to file is too long and that SEC's view on Bitcoin and Ethereum as non-securities assets may contradict its arguments in its legal attack on Ripple.
[ Read more: 28 Million XRP Dumped By Former Ripple CTO ]