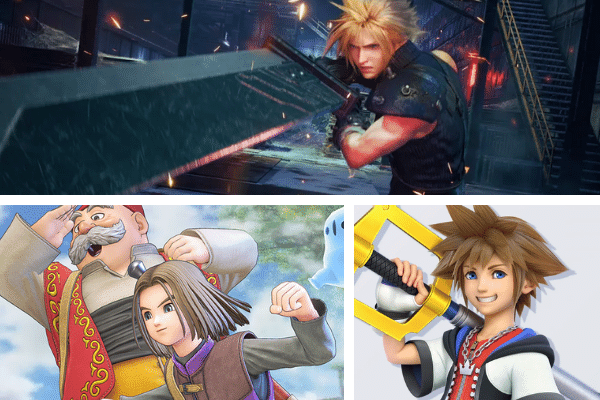 Square Enix, the video game company behind famous titles like Final Fantasy and Dragon Quest, has recently announced their plan to venture into the world of blockchain-based gaming.
Square Enix president Yosuke Matsuda mentioned "decentralised gaming" in a January 1st letter, remarking that he "hope this becomes a major trend in gaming going forward."
If we refer to the one-way relationship where game players and game providers are linked by games that are finished products as "centralized gaming" to contrast it with decentralized gaming, then incorporating decentralized games into our portfolio in addition to centralized games will be a major strategic theme for us starting in 2022.

Yosuke Matsuda, President of Square Enix
Matsuda added that the foundational technologies that would enable blockchain games already exist, and that the society is becoming increasingly knowledgeable and accepting of crypto assets for the past few years. He said that the company will be keeping tabs on the societal shifts in the crypto space, as well as the opinions of those participating in crypto. The company is also likely to be issuing their own tokens in the future.
That being said, Matsuda's letter does not fully endorse non-fungible tokens (NFTs). He wrote that, for the time being, they will only be observing the trading activity of NFT-based digital goods with some speculations.
However, the possibility of Square Enix branching into NFT has left some of their fans unhappy. Ubisoft's NFT announcement has also ruffled some feathers among some of the gaming community participants — which is one of the communities that take issue with NFTs beside the art community.
Matsuda wrote that he is aware that NFTs will continue to be controversial for some of the players in their customer base. Although some people "play to have fun", he believes that there are also players that wish to "play to contribute."