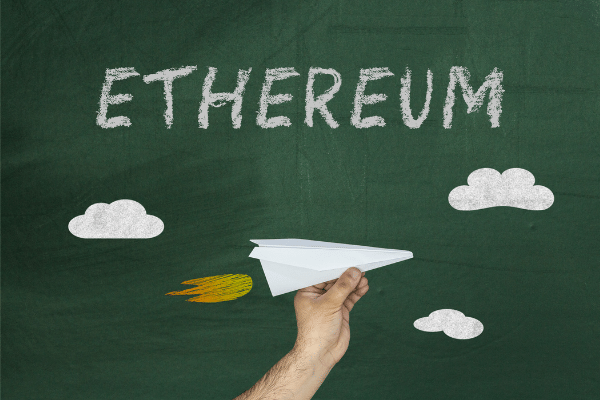 Ether soars by 1,500% over the past year as more investors recognize its many use cases

Ethereum blockchain is far more nimble than Bitcoin, being more adaptable to changes and supporting a variety of applications which have been rolled out, including decentralized finance and non-fungible tokens 
If Bitcoin is the Ariel Atom in your garage, only seeing the light of day when it's time to head to the track, then Ethereum is the minivan, the daily driver for every trip to the grocery store and to get the kids from school.
And just as Bitcoin flatlines below US$60,000, cryptocurrency's perpetual bridesmaid Ether has seen an unparalleled rally.
With Ethereum serving as the blockchain supporting decentralized finance or DeFi, and digital art via non-fungible tokens or NFTs, Ether is now up some 1,500% over the past year and hit a fresh peak close to US$3,500 yesterday.
Ether's rally is stirring predictions of even greater gains, even as some technical indicators are flashing that the rally may be overextended.
One possibility of course is that investors who've popped their cherry with Bitcoin, are now looking at other cryptocurrencies, in search of opportunities.
For most of the past year, Bitcoin's rally has outpaced that of Ether's and every other cryptocurrency.
Unlike Bitcoin, which does very little outside of acting as a store of value (thus far, myriad caveats apply), Ethereum has been quietly providing the base layer for a plethora of applications.
And while Bitcoin's blockchain is often valued for its permanence – it's nearly impossible to gain the consensus required to make changes to the Bitcoin blockchain – Ethereum has been relatively more nimble, adapting its blockchain to new needs as it has developed.
From gradually shifting to a proof-of-stake protocol, that would do away with the energy-hungry proof-of-work consensus that cryptocurrency is so often criticized for, to increases in efficiency and supporting smart contracts, there are far more actual use cases for Ethereum than Bitcoin.
And institutional investors are starting to recognize Ethereum's value as well, with volumes for Ether futures contracts on CME inching closer to those of Bitcoin's, even though CME Group (+0.32%)only started offering Ether futures in February.
But for technicians, Ether's rally may appear stretched – with its 14-day relative strength index (a measure of the momentum of the underlying asset) rising to the "sell" zone – suggesting that Ether may be overbought or overvalued.
Like any good cryptocurrency, a correction for Ether is an inevitability, and with greater price momentum comes greater volatility, but that shouldn't affect its long term value proposition.