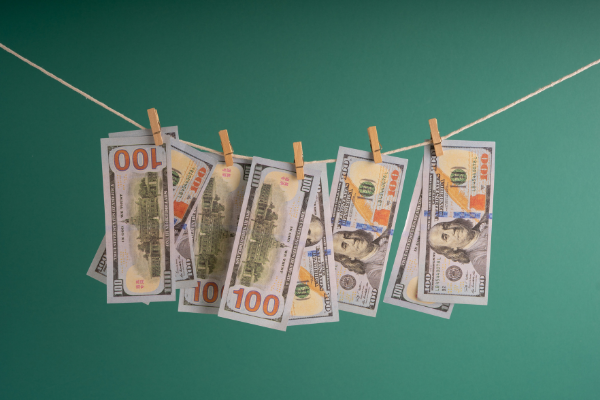 In recent news, four forgers in Russia have been arrested for selling more than $13 million worth of fake bank notes  in exchange for bitcoin.
The Russian newspaper, Kommersant, reported that authorities had arrested the individuals in the city of Nizhny Novgorod on allegations of peddling fake bank notes over the Hydra darknet marketplace.
It was reported that the alleged criminals managed to sell roughly one billion Rubles (estimated $13.3 million) in counterfeit money via online stores on Hydra.
On inquiry, the four people facing charges in the district court disclosed that they had printed fake bank notes and sold them on Hydra in exchange for bitcoin. They further revealed that when a buyer sent a payment, the courier would deliver the package containing fake bank notes to the said location and bury it. Upon which the courier would share the location with the buyer.
Most often the package would be buried in a public park or a suburban forest in Russia, giving this delivery method a nickname translated as "hidden treasure" ("klad" in Russian). 
According to Kommersant, a string of arrests on couriers from the organization led the police to apprehend the ring organizer. The Russian police have seized computers and other equipment from the ring's headquarters. 
Normally, the fake bank notes cost 10%-15% of their nominal value for big batches and up to 30% for smaller batches up to 150,000 rubles ($2,000).
A recent report by Coindesk found that at least eight shops in Russia currently sell fake bank notes on Hydra. In fact, all those shops recommended buyers spray the bank notes with hairspray upon purchase to get the "required texture and typical crunchiness." According to Chainalysis, Hydra is considered the biggest darknet marketplace in the world.
Read more: Tesla Sold for Bitcoin for Millions, Earnings Report for Q1 2021 Revealed