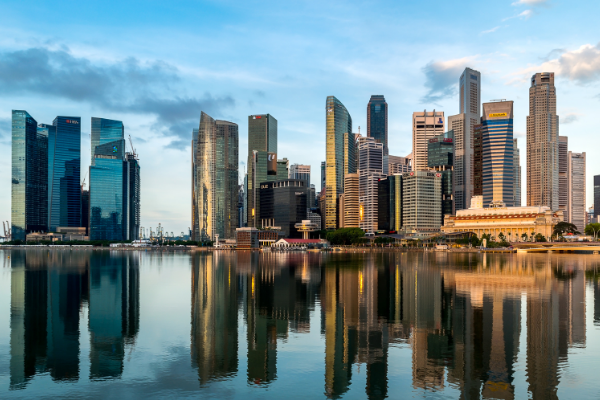 The Monetary Authority of Singapore (MAS) has granted licences to four different companies which will allow them to operate as virtual, digital banks in Singapore, according to the Straits Times. Digital full bank licences were given to the Grab-Singtel consortium, Singapore's leading ride-hailing and telecommunication companies respectively, and also Asia tech giant sea. Jack Ma's Ant Group and an investments consortium Greenland Financial also scored significant wins after being approved for digital wholesale bank (DWB) licence. 

DWBs are legally allowed to serve small and medium enterprises (SMEs). There are approximately more than 219,000 SMEs in Singapore, according to last year's statistics, and these companies make up 99% of domestic enterprises in the city. Both Ant Group and the Greenland Financial consortium will be able to serve this pool of customers from 2022 onwards, and SMEs will be given access to wider financial options to fund their businesses.

MAS received a total of 21 applications, only of which 14 were shortlisted. The aforementioned four companies emerged triumphant, beating out competitors such as Razer Youth Bank, and Singapore's V3-EZ-Link Consortium, established by Osim founder Ron Sim. MAS assessed each company using a "rigorous, merit-based process" as it works towards eventually setting up a sector of strong digital banks.

"We expect them to thrive alongside the incumbent banks and raise the industry's bar in delivering quality financial services, particularly for currently underserved businesses and individuals," Ravi Menon, MAS Chief, said.

What does this mean for the digital assets industry in Singapore? Crypto startups and SMEs may be better able to open bank accounts in Singapore. At the very least, there will be an increased number of options should they be looking to access financial services that traditional banks may not offer them. Innovations in payments and banking services, such as utilization of blockchain technology, may be possible as well, given that Ant Group has a blockchain tech arm and is well rooted in the payments sector.