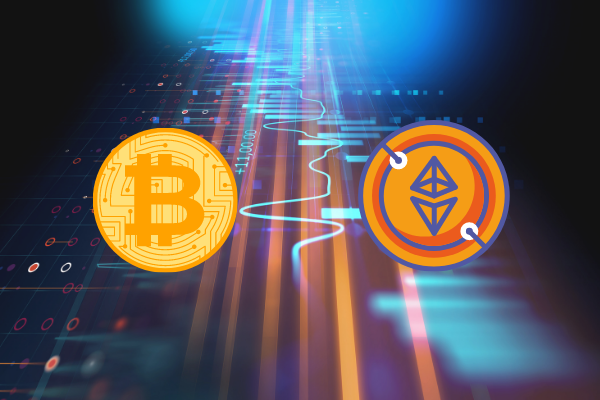 As the last days of 2020 approach, all eyes are on Bitcoin and other major altcoins, namely Ethereum, as traders wonder if either will gather enough momentum to smash through their previous highs.

Bitcoin (BTC) in particular has garnered the intense scrutiny of many in the past two months, as prices surged from $13,000 to more than $19,500, buoyed by global monetary policies and increased institutional interest in the asset. Ethereum (ETH), on the other hand, has performed remarkably and consistently well this year, boosted by the unexpected and rather short-lived growth of DeFi, followed by the scheduled launch of the Ethereum 2.0 update. As we head on into the new year, which of the two assets is a better bet?

We will be able to see the effects of May 2020's Bitcoin Halving event on the supply side for the bellwether cryptocurrency with greater clarity next year, and this coupled with the current momentum for Bitcoin demand by existing and new market entrants, may just be what the digital asset needs to break above $20,000 and stay there. Currently, BTC will have to move past the $19,600 resistance level for it to have a solid shot at $20,000. BTC is trading at $19,357 at the time of writing.

Industry fundamentals are also looking positive for the orange coin. Facebook's Libra revival in recent weeks has reinvigorated the market slightly after months of silence as the company underwent a consolidation period to get their bearings and adjust strategies to face regulatory obstacles head on. PayPal and Visa are shining a spotlight on digital assets, and the effects of their recent crypto-related developments on the Bitcoin and crypto market will be seen next year.

Moreover, Bitcoin's bull market right now is different than that of 2017's even as it races to break past the milestone that was set three years ago.

"Unlike three years ago, there are now more regulated and licensed cryptocurrency exchanges than ever before. Regulated Bitcoin funds, like Grayscale Investments and a more liquid regulated futures market give the likes of quant funds, asset managers and family offices more options than ever to invest in Bitcoin, few of which existed until relatively recently," said Novum Alpha CEO Patrick Tan.

"With Bitcoin just shy of US$20,000 this month, proponents are suggesting that it is muscling in on gold's role as a portfolio diversifier, against a backdrop of loose monetary policy and fiscal stimulus to counter the economic fallout of the pandemic."

Although the limelight is certainly stronger on Bitcoin, Ethereum is hardly on the losing end in comparison; boasting a 366% year-to-date (YTD) returns, this is more than twice the record for BTC this year, which saw 164.91% YTD returns. In the short term, the resistance level of $625 will prove to be a challenge for ETH, and also one at its previous high of $636. If ETH fails to clear this level, this may send prices further downwards.

Institutional offerings for ETH-only products have also become more readily available to the public, with investment firm Grayscale's managing director mentioning that he sees an increasing trend of investors that are interested in exclusively Ethereum-related or Ethereum-only offerings.

Ethereum 2.0 developments are driving a substantial part of ETH's growth at present, and even though the DeFi hype has cooled off significantly, there remains $14.74 billion USD still locked on DeFi networks and protocols, according to DeFi Pulse, and an overwhelming majority of these products are built on the Ethereum network and ecosystem.
Regardless of investors' preferred choice, an increase in inflows into the top two leading digital assets in the world is good news for the crypto market in general. As Bitcoin and Ethereum's statuses as viable alternative assets solidifies in the upcoming year, the option of diversifying one's portfolio with digital assets will become harder to ignore for both retail and institutional investors.
*Market analysis and graphs contributed by Nares Laopannarai.