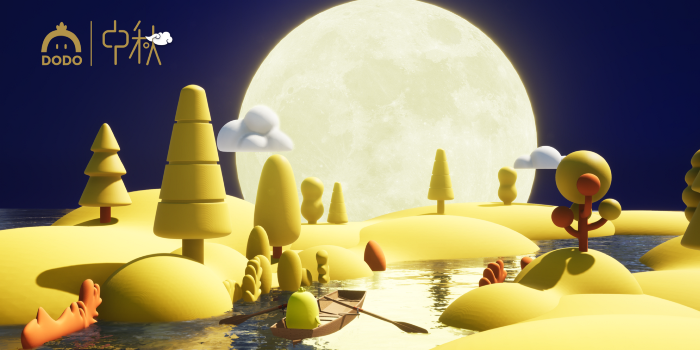 The spotlight has yet again been shone on a new intriguing (and adorable) DeFi protocol, DODOEx. The decentralized project was first unveiled back in August after news of its successful seed round with major venture capital firm Framework Ventures broke out. DODO raised $600,000 in its seed round, and two months later, the DODO team announced the successful raise of $5 million in a private sales round.

Investors include major names in the crypto space, namely Pantera Capital, Binance Labs, Singapore-based Three Arrows Capital, Coinbase Ventures and Galaxy Digital. DODO also scored a slew of institutional investors, including Longhash Ventures, Alameda Research Primitive Ventures, and others.

What makes DODO different from other DeFi protocols in the space aside from its incredibly palatable visuals? DODO offers an enhanced algorithmic market maker, termed Proactive Market Making (PMM), which promises to be a step up from other Automated Market Makers (AMMs) utilized by protocols such as Uniswap, Curve and Balancer.

"Their flaws are twofold: they cannot share their liquidity with other DeFi protocols, and they fail to take advantage of the overall growth in DeFi liquidity, due to the lack of composability," said Diane Dai, co-founder of DODOEx. "What's more, order book DEXs are at the mercy of centralized exchanges (CEXs). As soon as these DEXs lose access to the APIs provided by CEXs, their liquidity structure collapses."

With DODO, traders enjoy the liquidity that they usually have on centralized exchanges by "leverag(ing) price oracles, mimic(king) the behaviors of human market makers, and efficiently allocating funds near the market price". In comparison, the PMM on DODO is much more versatile and sensitive to market changes in order to provide traders and liquidity providers with the best deals possible at a single point in time.

With this new round of investments, DODO will be focusing on increasing organic trading volume, optimizing their price oracles and other crucial developments such as enhancing its market making strategies and more.
At the time of writing, the Total Value Locked on DODOEx is at $92.4 million, according to statistics from DeFi Pulse.