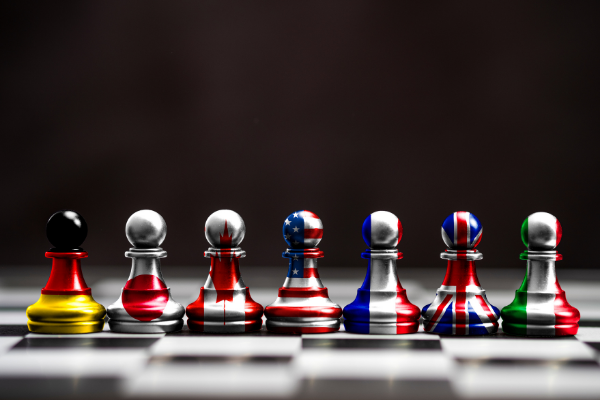 Discussions on creating global standards for regulations surrounding the cryptocurrency industry by world leaders have been on the table for some time now and the topic has so far received special mentions at various international meetings this year. According to the US Treasury Department, members of the G7 and other agencies agreed to making a strong, concerted effort to regulate digital currencies at the most recent G7 meeting.

The meeting saw the participation of Finance Ministers and Central Bank Governors from Canada, France, Germany, Italy, Japan, the United Kingdom, the European Commission, and the Eurogroup. Other global financial institution representatives, such as those from the IMF, World Bank, and Financial Stability Board, also joined the discussion. These leaders convened to discuss COVID-19 pandemic response progress updates, and once again, ended up 

Treasury Secretary Steve Mnuchin's statement says that the G7 "discussed ongoing responses to the evolving landscape of crypto assets and other digital assets and national authorities' work to prevent their use for malign purposes and illicit activities". It is not entirely clear which type of digital currency Mnuchin is referring to as central bank digital currencies (CBDCs) technically fall under the same category, but it stands to reason that Mnuchin could also be specifically calling out fiat currency-backed stablecoins.

The debate on stablecoin and digital currency regulations have surfaced again, and the last time world leaders were as concerned about these is arguably when Facebook's Libra was first unveiled. This time, news of Libra's revival and possible stablecoin launch in January 2021 next month seem to have re-ignited regulators' urgency to regulate digital currencies again.

The discussion is timely as banks and financial institutions across the globe are beginning to seriously consider digital assets and currencies in various forms. At the Singapore Fintech Festival 2020, Standard Chartered bank's CEO Bill Winters said that there is not only an opportunity for CBDCs to shine, but also "non-central bank-sponsored digital currencies", pre-empting a soon-to-come announcement that Winters say will be along these lines.