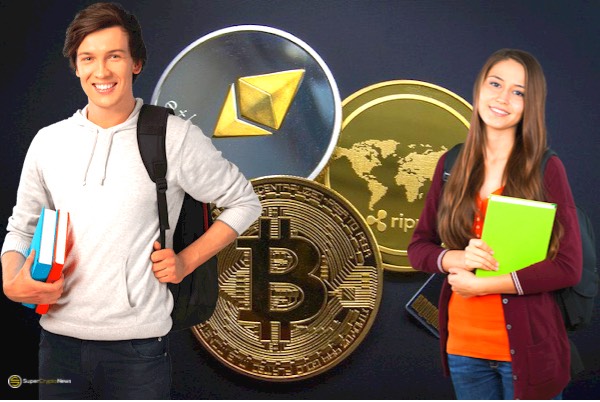 Soon, cryptocurrency will be part of the Georgian high school curriculum. The Georgia House of Representatives passed a bill (LC 49 0498S) to get state education officials to implement a financial literacy-based study program for high school students, which also includes the subject of cryptocurrency.
The lower chamber of Georgia has approved the bill on March 8 by a vote of 169-2 and the bill was sponsored by six Republican candidates. The bill was sent to the Senate for further deliberation.
The program will include 16 subtopics on financial literacy for tenth or eleventh graders to study.
According to the bill:
"The State Board of Education shall prescribe a program of study in personal financial literacy to be completed by students during high school."
Besides the traditional subjects like checkbook balancing, investment, money management, loan applications, and tax assessments, cryptocurrency is part of the list too.
But, seeing that crypto is at the bottom of the list consisting of 16 subtopics, the curriculum might only scratch the surface of the subject. Nonetheless, it is still a sign of progress, however small it is.
Georgia is not the first to include cryptocurrency in their high school curriculum, as France has already beaten them to it in 2019.
The aim of this program is to provide foundational knowledge of cryptocurrency in the context of traditional finance, as well as urging the students to ponder about cryptocurrency's place in the current and future world and its potential.
A toddler-aged educator named Lily Knight has gained a considerable level of recognition among the crypto community after releasing a video of her using Skittles as visual aids when speaking about Bitcoin's limited supply. This shows that age should not be seen as a hindrance to learning about crypto.