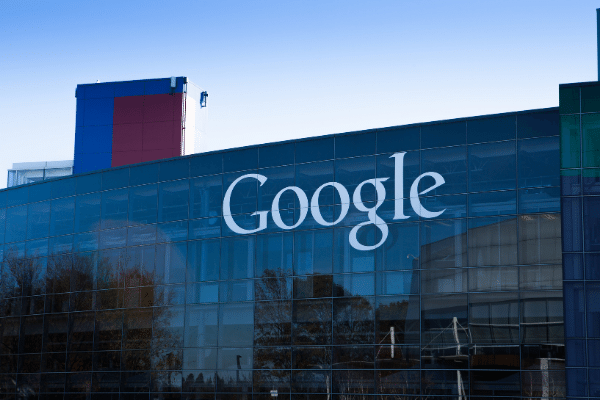 Google mulls 20-to-1 stock split to make its shares more accessible to retail investors 

Stock splits have generally been favorable to other tech firms who have taken advantage of increased retail trading activity, but also puts Alphabet (parent company of Google) in a position for entry into the Dow Jones Industrial Average
After the successful stock splits of Apple (+0.70%) and Tesla (-2.75%) in 2020 rode the wave of retail investor interest into 2021, Alphabet (+7.52%), parent company of Google is looking to replicate that same success and maybe go one step further, through incorporation into the Dow Jones Industrial Average.
Given that Alphabet shares are somewhere around US$3,000 at the time of writing, splitting it into bite-sized chunks would be perfect for retail investors who have long salivated for an opportunity to get a piece of America's third largest company by market cap.
Late on Tuesday Eastern Time, Alphabet said it would increase its outstanding shares by a 20-to-1 ratio, which would make each share around US$150.
For most retail traders, this allows them to hold Alphabet shares outright, instead of the fractional stocks that they've had to settle for with brokerage firms.
But the other added benefit of a bite-sized share could be entry into the prestigious Dow Jones Industrial Average, whose price-weighted measure has been a barrier for years to the likes of Alphabet and Amazon.com, which have long come to be more representative of the U.S. economy than many of the component stocks that currently make up the index.
The Dow Jones Industrial Average was the first index on Wall Street and as such suffers from an archaic weighting system based on share price instead of market capitalization and in Alphabet's pre-split incarnation would overly skew the performance of the index.
Until fairly recently, share splits had all but disappeared from the U.S. equity scene, but a wave of retail interest in stocks, thanks to ease of access through zero-fee trading apps like Robinhood Markets, as well as pandemic lockdowns and stimulus checks, has made the desire to own shares of some of America's biggest companies more insatiable than ever before.
At the height of pandemic trading, retail flows made up as much as one out of four trades, with the number now settling to around one out of five, according to data from Refinitiv.
The split for Alphabet shares against a backdrop of stellar quarterly earnings are almost a guarantee that the stock will continue to rise in the short term.
Despite the threat of tighter U.S. Federal Reserve monetary policy, Alphabet has been a consistent earner and avoided much of the froth that marked the recent rally in supercharged tech shares that has since lost steam.
With a price-to-earnings ratio of around 26, Alphabet is neither cheap nor expensive and is a decent value buy, given its potential to continue delivering solid gains from growth in its cloud computing business and its avoidance of controversy that has dogged other companies like Facebook.