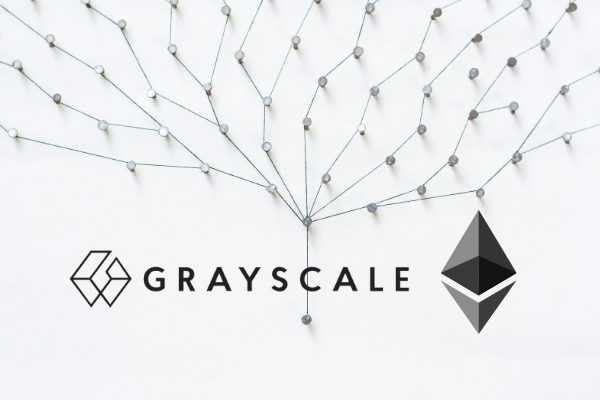 According to a press release, Grayscale Investment's Ethereum Trust will be undergoing a 9-to-1 share split, effective from December 17 onwards. Investors currently holding shares will thus receive 8 shares for each share they have, devaluing how much each share is worth, but the total amount of funds in the trust remains unchanged. With each share cheaper to purchase, new investors, especially retail ones, are better positioned to purchase a piece of the Ethereum Trust.

"Based on the Trust having 29,502,100 Shares issued and outstanding and each Share representing ownership of 0.09284789 of one Ethereum token as of the date of this press release, immediately after effectiveness of the Share Split on December 17, 2020, the Trust would have 265,518,900 Shares issued and outstanding and each Share would represent ownership of 0.01031643 of one Ethereum token," the press release reads.

Ethereum prices have soared in recent weeks, peaking at $635 on December 1 due to multiple factors such as Ethereum 2.0's launch and the boost ETH received from the short-lived but powerful surge of DeFi over the summer.

It has performed exceptionally well in the year of the pandemic, and early at the start of January, Ethereum prices were only at $130. Prices have ballooned more than four-fold since then, so it is no wonder that many retail investors are feeling the squeeze. What they could have afforded in January this year at that price is no longer possible as it gets increasingly costly to purchase it. To put it in perspective, each Ethereum Trust share cost $60, and just before the share split, $109. Splitting of the Ethereum Trust shares may help to alleviate this challenge to a certain extent.

Grayscale has split shares of its well-known Grayscale Bitcoin Trust before, so its latest decision to do the same to its Ethereum Trust is not a novel one. Aside from these two digital asset funds, the investments firm established Bitcoin Cash and Litecoin Trusts back in August.