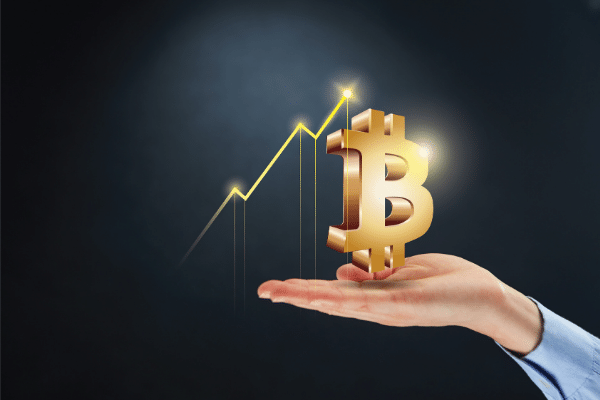 Bitcoin clears US$40,000 and rises to highest level in over two weeks
Key technical resistance levels will need to be breached for another run back to US$50,000, greater institutional adoption and potential for U.S. Bitcoin ETF remain strong bullish factors
With more twists and turns than a daytime soap opera, like Bitcoin through the blockchain, so are the Days of Our Lives.
Fans of the long-running American soap opera Days of Our Lives will know that it's not uncommon to have the same actor play different roles on the same show (don't worry there are captions to help guide viewers) or different actors playing the same role.
Which is why it should come as no surprise that the digital asset drama that is Bitcoin, can see Elon Musk go from champion to villain to champion again – what a great show and certain to be renewed for another season!
After a volatile weekend which saw tweets from Musk lift Bitcoin past US$39,000, the benchmark cryptocurrency cleared US$40,000, its highest level in over two weeks in U.S trading hours.
Rising past US$41,000 at one stage, Bitcoin is up around 9% since last Friday.
If Bitcoin continues to hold above US$40,000, technicians are looking to US$42,500 as the next important level of resistance to mark a bullish turn as Bitcoin will need to breach its 200-day moving average before it rallies toward US$50,000.
Whilst the April rally saw Bitcoin hit an all-time-high of around US$64,000, driven primarily by the bullish moves of Tesla (+1.28%) and the listing of Coinbase Global (+6.78%), fresh factors will need to come into play to revive the fortunes of the world's largest cryptocurrency by market cap.
One possibility of course is a favorable decision by the U.S. Securities and Exchange Commission which is continuing to deliberate on approving several Bitcoin ETFs.
Bitcoin has lost almost 30% since mid-April, a pullback that some blame on the public rebuke of Bitcoin's environmental impact by Tesla's Elon Musk, and decision to stop accepting the cryptocurrency as payment for its electric vehicles.
Musk has since backpedaled on his views and said that Tesla would go back to accepting Bitcoin once at least 50% of Bitcoin was mined with clean energy.
And this week, early Bitcoin supporter, billionaire hedge fund manager Paul Tudor Jones, re-endorsed his bet on the cryptocurrency in a television interview.
In an interview with CNBC, Tudor Jones said,
"I like Bitcoin as a portfolio diversifier. Everybody asks me what should I do with my Bitcoin? The only thing I know for certain, I want 5% in gold, 5% in Bitcoin, 5% in cash, 5% in commodities."
Another week and more drama, stay tuned.