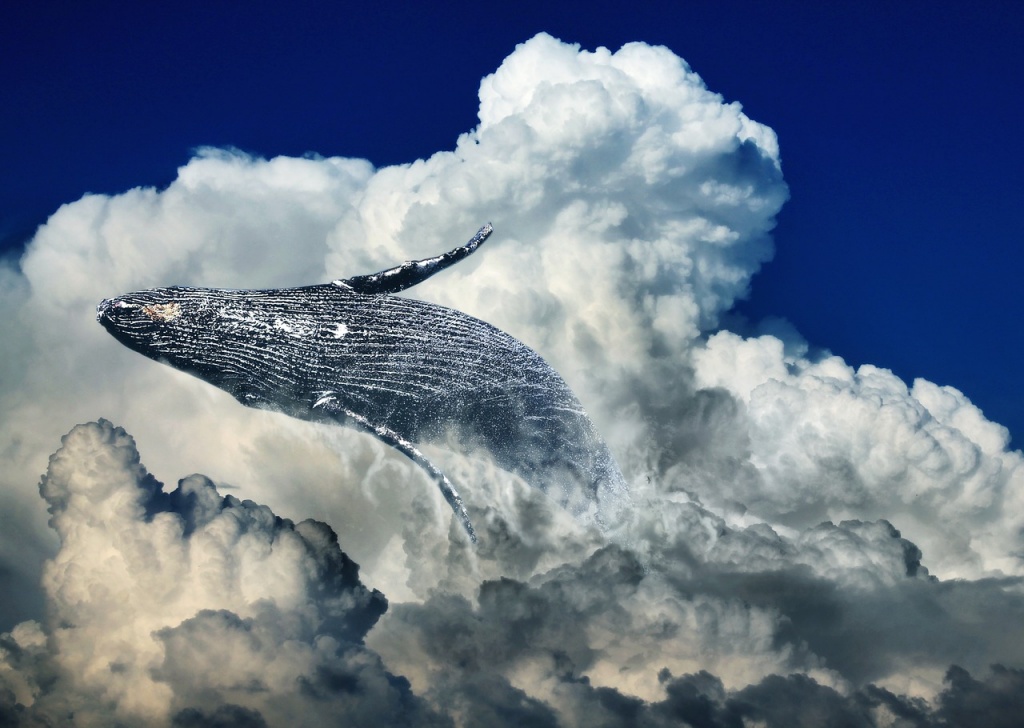 In the Cryptocurrency space, we often referred to the large holders of Bitcoin or any Altcoins as a "Whale". Therefore, it is only natural that every time these entities move their funds, people are expecting the price to move with it.
The latest report from Bitcoin IntoTheBlock has shown there are 39 whales currently holding 11.1% of all existing Bitcoin. While 154 whales are hording 40% of all Ethereum and 128 whales holding 47% of all Litecoin. In a mean time, more than half of all Tether in circulation are in the hands of only 140 wallets.
Even though the Bitcoin's blockchain offers transparency and open for verification to the public. Majority of the Whales still remains unidentified due to Bitcoin's semi-anonymity property. Some of them are expected to be OG bag holders, while most of them are the cryptocurrency exchanges' cold wallet addresses.
On the bright side, to have Whales holding large amount of existing Bitcoin is price stability, since these entities appeared to be rarely moving their funds. Unlike most of the smaller traders who consistently moving their coins on the daily basis resulting in price fluctuation.
However, if any Whale decided to move their fund, the price often reacts violently in the manner of big spike up or sudden plunge down. There are many instances that Whales are being painted the culprits of price manipulation, causing small investors and traders to get rekt.
Break out imminent?
From the graph below we can see the price moves in this downtrend channel since the local top at $14,000 in June 2019. There were many attempts to break out of this channel but all seems to have failed, sending the price down to retest its support. If the price decided to break this downtrend resistance in a clear and decisive manner, we are to expect the reversal of the trend and sending us into another bull market as a result.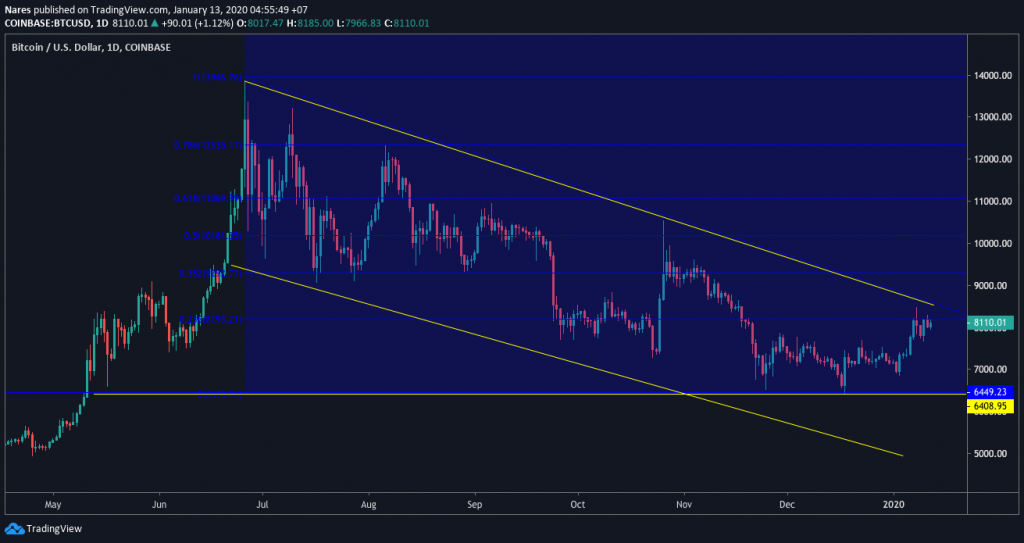 According to the Fibonacci levels, important support level remains at $6,500 and $5,000 respectively if this higher support gets broken. While the crucial resistance levels seem to be the top of the downtrend channel currently at around $8,200 and next at $9,300.

You may also want to read: Bitcoin Shows Strong Correlation with Other Safe Haven Assets