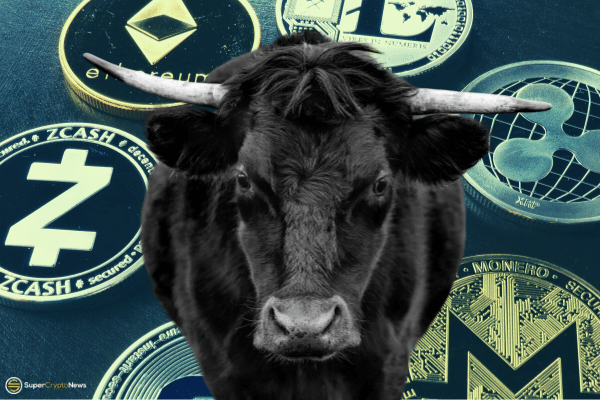 5) Curve DAO Token (CRV) — 3.95% increase (7D)
Curve, which was introduced in January 2020 and has had substantial development in the second half of 2020, is now widely identified with the decentralised finance (DeFi) phenomenon. It attracted a lot of interest as an automated market maker (AMM) with a focus on stablecoin trading.
Considering that CRV is used for governance and that it is distributed to the users based on their commitment to liquidity and length of ownership, the launch of the DAO and CRV token resulted in increased profitability. Curve's sustainability has been secured by the rise of DeFi trading, which has resulted in AMMs turning over enormous sums of liquidity and corresponding user gains.
The Securities and Exchange Commission's increased regulatory pressure on stablecoins has benefited several companies, like Curve (CRV). The SEC filed a lawsuit against Binance Dollar (BUSD) issuer Paxos, which inadvertently drew some attention to DeFi.
4) Binance Coin (BNB) — 6.39% increase (7D)
Major crypto exchange Binance has a vast ecosystem of features for its userbase called the Binance network, which consists of the Trust Wallet, Binance Chain, Binance Smart Chain, Binance Academy, and Research initiatives. The successful operation of many Binance side projects depends heavily on BNB.
BNB is able to become even more deflationary with measures including BEP-95. As a result of the proposal, gas costs on Binance Smart Chain have decreased even further because the network is using a portion of the fees to further decentralise. The proposal was based on Ethereum's well-known EIP-1559.
Not too long ago, Binance founder Changpeng Zhao tweeted that the remainder of the $1 billion Industry Recovery Initiative funds will be converted from BUSD to crypto assets such as Bitcoin, BNB, and Ether — citing recent changes in stablecoins and banks.
3) Aptos (APT) — 7.73% increase (7D)
Aptos is a Layer 1 Proof-of-Stake (PoS) blockchain that utilizes a nascent smart contract programming language that was developed by Meta's blockchain engineers — Move. Aptos aims to build a blockchain that would help web3 become more widely adopted and enable an ecosystem of DApps to address actual user issues.
Move is designed to provide advantages to the EVM-based programming language Solidity in mind. This indicates that Aptos gets to enjoy features such as easily verifiable blockchain commands, private key modification, and modular design.
Messari, an on-chain analytics company, released a significant analysis on block finality times on different blockchains. The median time-to-finality (TTF) figure for Aptos, according to the research, is less than a second, making it the fastest among large networks.
According to the data given above, Aptos has a very low TTF and can serve a large number of users concurrently.
The average TPS on the network has been progressively declining since inception, despite the claims. In actuality, it was only 5.31 at the time this was written. The discrepancy may be an indication that there hasn't been enough activity to test the chain's boundaries.
2) UNUS SED LEO (LEO) — 15.28% increase (7D)
The iFinex ecosystem employs the utility token UNUS SED LEO. By using the cryptocurrency, Bitfinex users can reduce their trading costs.
The savings offered are divided into three tiers, and the amount of the discount depends on how much LEO the consumer has in their account. The fluctuations can vary based on whether the trading pair is crypto-to-crypto or crypto-to-stablecoin. In contrast to many other cryptocurrencies, LEO is not intended to last indefinitely.
On March 10, Bitfinex announced that GPT tokens can now be traded on their platform — which is a token that runs on a Layer 2 blockchain that "monetizes the AI & data revolution." CryptoGPT's website states that users are able to sell the data — which is captured via app usage and then packaged — that they own.
1) Kava (KAVA) — 32.58% increase (7D)
Layer-1 blockchain Kava combines the developer-friendly features of Ethereum with the speed and interoperability of Cosmos.
With the help of the EVM-compatible Ethereum Co-Chain or the Cosmos Co-Chain, developers may build and deploy on any of the two most popular permissionless execution environments using the Kava Network.
The token urged its validators to switch from AWS and Google Cloud to Akash by offering incentives. Also, Akash contributed $1 million in AKT (the native token of Akash Network) to Kava Strategic Vault in order to enhance Kava's decentralised infrastructure.