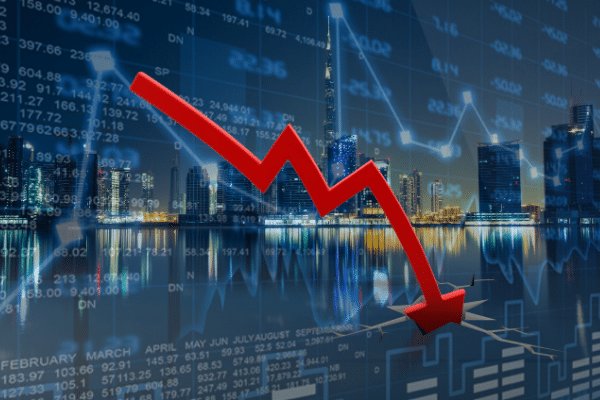 The dollar-pegged stablecoin USD coin (USDC) from Circle has seen its market value fall by $10 billion to $46 billion in just three months, reaching its lowest level since January.
As a result of redemptions in Tether (USDT) — the biggest stablecoin in the world — the decrease has more than offset the surge from $48 billion to $56 billion that was observed after Terra's algorithmic stablecoin UST went broke.
The third-largest stablecoin in the world, Binance USD (BUSD), and Tether look to have gained market share from USDC's competitors. BUSD's market value has climbed by 21% to $21.66 billion since the beginning of July, while Tether's value has increased by 3% to $68.3 billion.
Experts in the field believe that a variety of factors including USDT stability, restrictions on Tornado Cash, and Binance's recent consolidation of order books, are to blame for USDC's declining market value.
After Terra collapsed, there was a strong move to sell USDT and shift to quality, USDC, perpetuated by concerns that USDT was also heading to $0.

However, once the fears of USDT collapse subsided, investors began returning to stablecoins with the best market depth, which is usually USDT on non-U.S. exchanges.

Wes Hansen, director of trading and operations at Arca
Hansen continued by saying that investors who are worried about American regulators favour USDT to USDC and may be switching back to USDT.
Due to the transparency of its reserves and the fact that its issuance is governed by U.S. state money transfer supervision, some may find USDC appealing for its perceived safety. On the other hand, controversy regarding the nature of Tether's reserves has long tarnished its reputation.
Despite this, tether survived the market's stress test after the Terra disaster, and the corporation that issued it honoured redemptions totaling billions of dollars.
In the wake of the Terra crisis, the stablecoin's de-pegged and the price dropped as low as 92 cents on certain exchanges, but the volatility was brief. In June, the stablecoin's average price was at 99 cents, and in July it reclaimed its stable dollar peg.
According to Amey Dandawate, a research analyst at Delphi Digital, the stablecoin's market supply decline may be related to cryptocurrency exchange Binance's decision to stop allowing trading of the stablecoin on its platform. The largest cryptocurrency exchange in the world is Binance, which has an average daily volume of $20 billion.