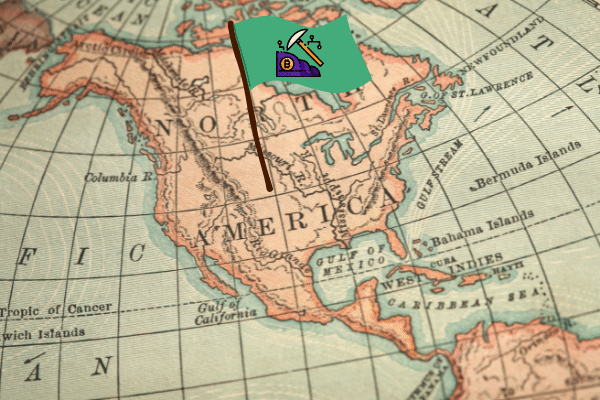 It is a no-brainer to understand that cryptocurrency mining can be rather energy intensive. China was the go-to place for crypto mining due to its abundant and cheap energy, which led to more than half of the world's mining activity operating in the country.
That, however, has changed as Beijing is facing pressure to control carbon emissions and is blaming cryptocurrency mining for its failure to meet targets.
This resulted in the Chinese regulators shutting down crypto miners across the country, bringing more attention to cleaner energy solutions such as those offered by ISW Holdings Inc (ISWH).
As the China-based crypto miners have already been shut down, all of the coins that would have been mined by Chinese companies are available for grabs. This is good news for ISWH and crypto miners like Marathon Digital Holdings Inc, CleanSpark Inc, Riot Blockchain Inc and Bitfarms Ltd — all of which are US-based entities.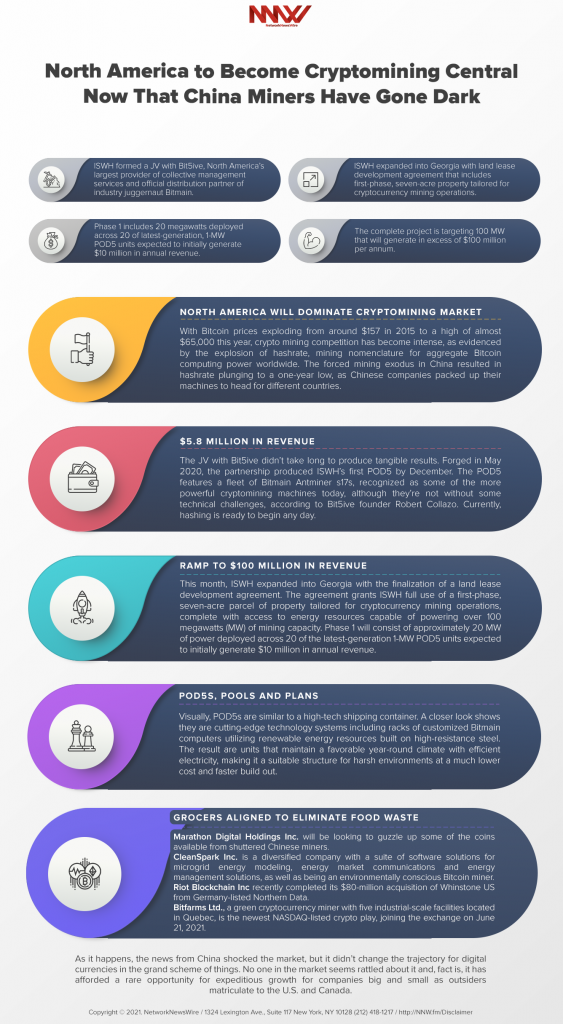 (Infographic of the ISW Holdings editorial)
With the prices of Bitcoin spiking from roughly $157 in 2015 to a high of nearly $65,000 this year, the crypto mining scene is becoming more competitive than ever, as shown by the explosion of hashrate.
The forced exodus of crypto miners caused the hashrate to plummet to a one-year low, as Chinese companies evacuated the land in search for alternative countries.
Lower hashrate, effectively less competition, means higher revenue and profits for miners. At the end of the day, the hashrate will soon rise back up as the marketplace becomes increasingly decentralised.
It is estimated that Beijing's crackdown will decrease China's mining capacity by 90% while North America is predicted to become the dominant crypto mining market.