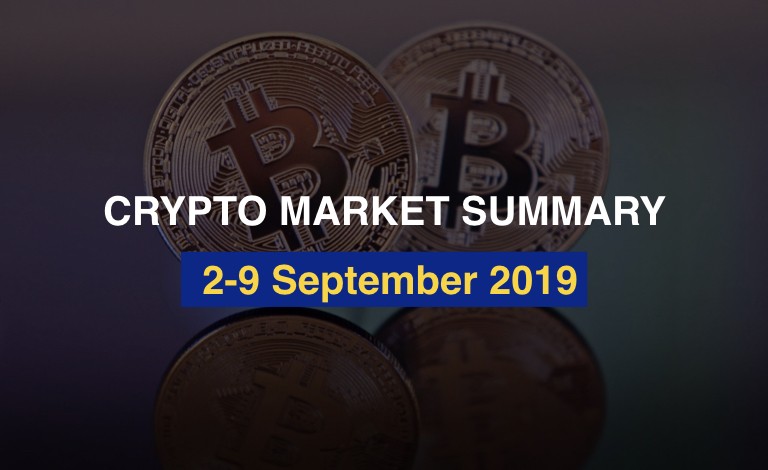 In the past week, news that Bakkt will be launching its first two physically deliverable Bitcoin contracts on the Intercontinental Exchange, the world's largest exchange owner and owner of the New York Stock Exchange, helped to provide some upward pressure on Bitcoin and Ethereum dollar pricing, but it was not sufficient to push both cryptocurrencies above US$10,000 and US$200, which are both critical psychological ceilings.
Moving forward, Facebook's Libra cryptocurrency will continue to face regulatory pressure before launching, with it being the subject of a working group discussion on cryptocurrencies at the recently concluded G-7 Summit meeting in Biarritz, France. Greater regulatory oversight of cryptocurrencies will have a twofold effect on cryptocurrency prices – for one, greater regulatory certainty, if and when it arrives, will provide a more certain regulatory environment enabling more institutional investors, who had hitherto sat on the sidelines, the opportunity for participation.
Heightened regulatory scrutiny may also have the effect of a "chilling" effect on illicit cryptocurrency trading, trades and use cases. But ultimately, regulatory oversight should be viewed in a positive light because it will have the effect of taking cryptocurrencies out of the shadows and into the mainstream.
In the immediate term at least, we expect that Bitcoin and Ethereum will continue to trend sideways, as the dollar-denominated demand for the world's top two cryptocurrencies continues to search for a medium-term direction. We continue to expect greater downward pressure for altcoins as despite substantial technological developments, demand continues to remain weak as investors continue to grapple with their longer term value. In the short to medium term, there remains excellent opportunities to purchase altcoins at substantial discounts for risk-on trading.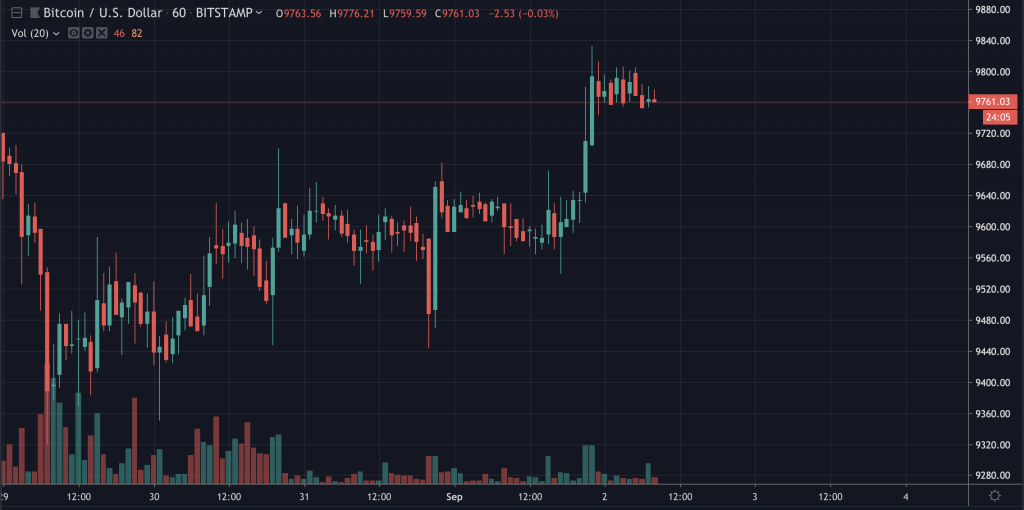 Bitcoin
The last week has seen Bitcoin finally crash through the support of US$10,000, ending the month of August below the psychologically important support level on a raft of profit-taking as traders exited profitable positions entered into earlier.
Since August 29, Bitcoin continues to trade in a sideways direction, testing (and breaching US$9,500) to end in somewhat positive territory, well above US$9,500.
Ethereum
Ethereum, which shares a strong correlative relationship with Bitcoin saw similar moves as well, dropping almost US$15 from US$187 to US$174 as traders exited out into fiat currency from the world's second largest cryptocurrency by market cap. For the rest of the week, Ethereum continues to trade in a trading band of between US$165 to US$175, with a stronger bias towards prices above US$170. 
Overall, the cryptocurrency market, especially for altcoins, continues to suffer from bearish forces.