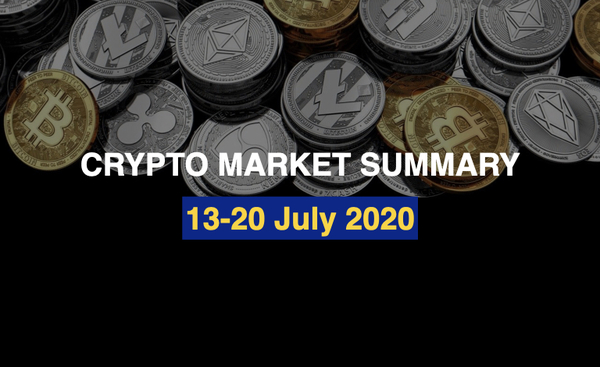 Bitcoin's market dominance is being challenged as traders and investors shift their capitals toward more lucrative investments in Altcoin and DeFi projects.
Since October 2019, Bitcoin's dominance has reached its multi-year peak at 72.5% then toppled over, experiencing a persistent downtrend since Altcoins started gaining momentum. The 2020 low at 61.92% was created during the mid-March COVID-19 panic sell-off, where Bitcoin was more significantly affected than speculation-driven assets such as Altcoins, much to the industry's surprise. Shortly after, Bitcoin once again fought to retain its dominance as the cryptocurrency bellwether recovered back to the low 10K level. However, during the past month, some mid-cap Altcoins have been skyrocketing and outperformed Bitcoin, and thus its dominance is now falling to retest the yearly low once again.

Dated back to the early 2018, Bitcoin dominance fell drastically to a low of 35% during the Initial Coin Offering (ICO) craze where speculators blindly poured their capital into small coins and tokens in hopes of landing 100x gains on the "next big thing since Bitcoin."

Is history set to repeat itself? The crypto market right now brings back memories of the ICO bubble of 2017, where prices across the board saw considerable inflation. Prices of several well-known Altcoins such as ChainLink (LINK), Cardano (ADA), Stellar (XLM), and Crypto.com (CRO) are starting to pump with three-digit returns since the beginning of 2020.
Read more: Weak Dollar Index Pushes Gold and Crypto Higher – Altcoins Season to Kickstart Another Bull Run?

Decentralized Finance (DeFi) and "yield farming" have come under the spotlight, with projects like Compound (COMP) displaying outstanding performance results as compared to other cryptocurrency projects.

Bitcoin, on the other hand, has become correlated with the traditional market, such as the S&P 500. This could be a sign of maturity but some might argue that the correlation has made Bitcoin "boring" and in the longer term, the asset could lose its charm.

Bitcoin Technical Analysis
The Bollinger band is being squeezed to the point of breaking as Bitcoin continues to trend sideways. Rapidly declining volatility and trading volumes suggest that a big move to either up or down is right around the corner.
If Bitcoin decides to continue in this sideways accumulation, the strong support should lie at $8,500 while the overhead resistance remains at the previous local high at $10,500.

The SCN30 Index has seen some interesting price actions as the Altcoins market is booming. Since the last week's low at 148.71 points, the index spiked up sharply and created a temporary high at 164.57 points.

Disclaimer: This analysis is the view of the author's alone, and does not in any way represent trading advice. all traders should trade at their own risk.

You may also want to read: Three Things in Life You Can't Escape – Death, Taxes, and Debts