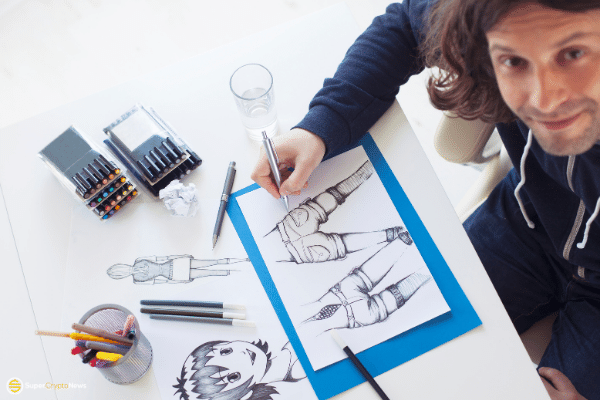 Tokyo-based publisher Shueisha, out of belief that the manga art deserves to be spread around the world, decided to make use of the original manga drawings in 2008 that are kept in a digital archive in order to initiate a new project.
This project aims to dig up the manga artworks of the past and assign values to them that last forever. The manga artworks are produced with great care using the finest printing technologies and materials.
Blockchain certifications will be issued to each work, which protects its value and enables it to be passed down to the next generation. With the certifications, the origin of each piece can be consistently recorded. The company hopes to have the manga art be passed down among manga enthusiasts and to carve a niche for manga art within the global art market at the same time.
The project will be initiated by selling works created by Eiichiro Oda (One Piece), Riyoko Ikeda (The Rose of Versailles), and Shinichi Sakamoto (Innocent). Each of the works will be sold in their original genga (genga roughly translates to "original draft") format. Fans and collectors get to admire the unreleased coloured pages and the details that were previously unseen by the public.
Founded in 1926, Shueisha is a highly influential force in the manga industry as it was already releasing multiple manga works after the end of World War II. The company wishes to make manga entertainment accessible for everyone while also maintaining quality control in the works that they release. Manga was once merely a casual source of entertainment that children buy with pocket money. Now, it is regarded as a form of art that is valid enough to be displayed in art galleries and museums both within and outside of Japan.
Shueisha is working hard to develop a system that can help preserve manga and its artwork, as well as continuing its legacy into the future.