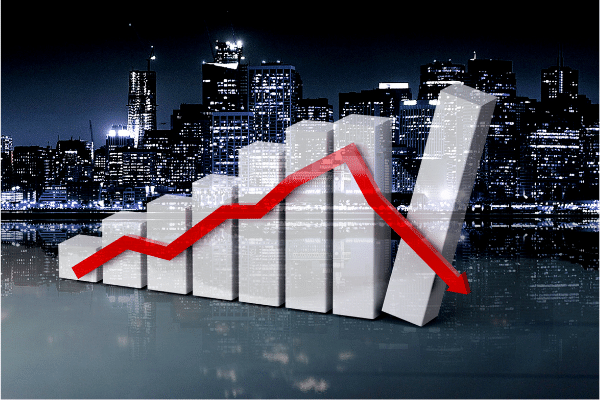 Hashed CEO Simon Seojoon Kim said in an interview that the venture capital firm has suffered a loss of more than $3 billion from its investment of LUNA as a result of the token's crash in May 2022.
The VC firm purchased around 30 million LUNA tokens as an early investor in Terraform Labs' $25 million venture round in January 2021. Kim claimed that Hashed kept holding the tokens and experienced a huge loss of money following LUNA's crash.
LUNA's price peak of $116.11 on April 5 was used to analyse the degree of the loss, and it showed that the token would have been worth $3.6 billion. 
Following the UST stablecoin losing its peg during the crash, LUNA's value tumbled down to a few cents. As a result, the crash caused investors' funds to lose around $40 billion.
However, Kim did affirm that his company would keep investing in the blockchain sector in spite of the setback. "We make our investment with the understanding that there is no portfolio that ensures success in the tech sector. We'll keep believing in the community's growth", said Kim.
In the interview, Kim said that they are currently formulating plans for the company to raise more funds in the first half of 2023. The firm is also interested to allocate more investments into blockchain-based gaming industries. 
The CEO is confident that, as non-fungible tokens evolve to act as a bridge, the virtual game world will become increasingly integrated with the actual economy.
As of now, Hashed has deployed $320 million in two investment funding rounds. It launched its first fund of $120 million in December 2020. The funds were given to several blockchain startups, such as dYdX, Mythical Games, Republic, Chai, and NFTBank.
Hashed launched a fund worth $200 million in its second round, where a large portion of it was invested into firms seeking seed to Series B funding.
Based on the data from PitchBook, venture capitals invested $17.5 billion in crypto industries during the first half of 2022. The largest inflow of $9.85 billion was seen in the first quarter, while the second quarter, with an investment of $6.76 billion, saw a 31% falloff from the first quarter. The declines were further worsened by the crypto winter, as many crypto startups were losing their value.
On the contrary, VC Portfolio Manager David Nage said that the decline in funding might be a short-lived one. This is taking into account that some VCs are still making investments while the rest are waiting for company valuations to stabilise before deploying their funds anywhere from September onwards.