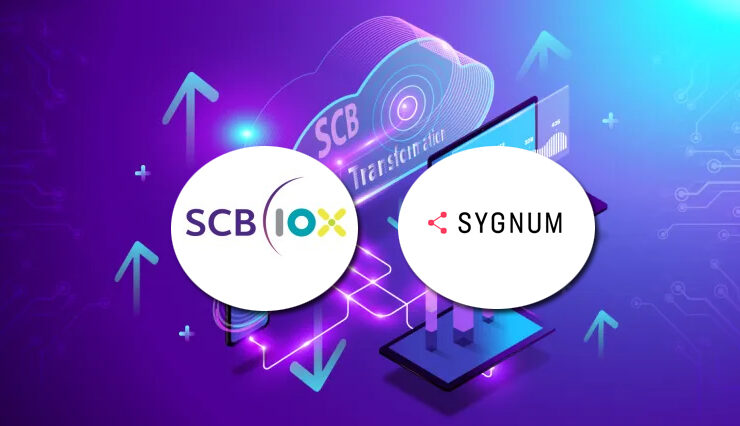 SCB 10X remains focused on investing in more companies involved in digital assets businesses after this industry has grown exponentially since 2021.
With that vision, SCB 10 X then recently announced their latest investment in "Sygnum", the world's first fully integrated digital asset bank, in a Series B round.
"Sygnum" is the world's first digital asset bank to obtain a banking license in Switzerland and a capital market service license in Singapore. Apart from SCB 10X, there are many global leading investors to join in this Series B included Sun Hung Kai & Co. Limited (SEHK: 86) along with SBI Holdings, Meta Investments, Animoca Brands and WeMade.
This fundraising round raises Sygnum's post-money Valuation by $800 million from the performance that has grown exponentially, including group revenue growth of more than 10X, the number of customers reaching nearly 1,000, and assets under management of over $2 billion.
According to the statement, this fundraising round aims to develop digital asset services to support the growth of Web 3.0 for their institutional customers as well as to scale the scope of service to new markets through cooperation with partners around the world. SCB 10X made its first investment in Sygnum in 2020.
Mukaya Panich, Chief Venture and Investment Officer of SCB 10X stated that the company focused on investing in Disruptive Technology of tech firms and start-ups globally as foreseeing that these trends will play an important role in the future, especially DeFi, which has grown in popularity and has grown exponentially in the past year.
Meanwhile, Mathias Imbach, Sygnum's co-founder and Group CEO said "Investing in digital assets is rapidly gaining popularity where more investors show more needs to get into this industry. So, there is essential for Sygnum, which is a legally regulated digital asset investment service, to support the investors to ensure the safety of their assets."
Imbach also added that Sygnum's Series B round is an important step in its global expansion with the important goal to help people own digital assets with confidence and reliability.