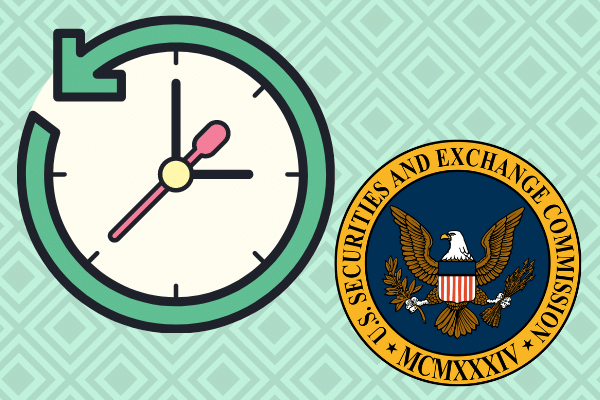 On Wednesday, the Securities and Exchange Commission (SEC) postponed its decision on the approval of the VanEck Bitcoin ETF until June, as the new chief of SEC busies himself with the assessment of high-profile asset applications.
The SEC usually takes 45 days — from when the application is filed — to decide if the security should be authorized to trade. Going by the aforementioned time frame, the SEC would have already decided on the status of VanEck Bitcoin ETF's approval latest by May 3. However, the SEC has extended the deadline to June.
The Commission finds that it is appropriate to designate a longer period within which to take action on the proposed rule change so that it has sufficient time to consider the proposed rule change and the comments received.

J. Matthew DeLesDernier, assistant secretary at the SEC
Crypto junkies have thought that 2021 may finally be the year that a bitcoin ETF gets approved in the US, referencing several ETF launches in Canada and the recent appointment of Gary Gensler as the new chairman of the SEC, due to his reputation as an apparent ally of crypto.
Gensler is deemed as an expert on cryptocurrency, having taught courses on the digital tokens and blockchain at MIT.