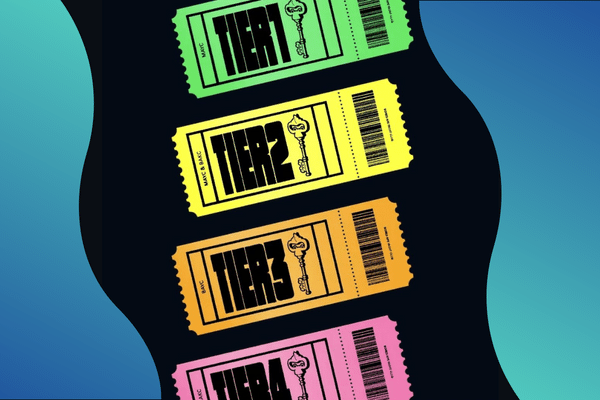 Yuga Labs launched its Sewer Passes for minting after announcing the debut of a new non-fungible token (NFT) project within the Bored Ape Yacht Club ecosystem. Within hours of release, the Sewer Passes garnered over $6 million in total sales volume.
On Wednesday, owners of a Bored Ape Yacht Club (BAYC) or Mutant Ape Yacht Club (MAYC) NFT were qualified to obtain a free Sewer Pass, which serves as the prerequisite for playing the skill game Dookey Dash.
Between January 19 and February 8, anyone with a Sewer Pass can play Dookey Dash. Scores amassed during gameplay will eventually be included in a larger narrative experience called "Chapter 1."
Depending on whether the owner of a BAYC or MAYC NFT also possessed a Bored Ape Kennel Club NFT in their wallet, the Sewer Passes were divided into four tiers. The floor price for a Tier 1 Sewer Pass on the secondary NFT market OpenSea was 1.3 ETH (or roughly $1,970), while Tier 4 tickets were offered for up to 420 ETH (or roughly $640,000).
The official Sewer Pass collection was available for secondary resale on OpenSea, according to a tweet from the Bored Ape Yacht Club. Notably, the Sewer Passes' smart contract included conditions, such as a blacklist of specific wallet addresses, which spurred discussion about the move on Twitter. Some of the blacklisted addresses are connected to other significant secondary markets, including LooksRare and NFTX.
This may be a reflection of Yuga Lab's choice to impose a 5% creator royalty fee on OpenSea. OpenSea offers on-chain enforcement for developers that wish to enable creator fees for their new project, according to its manual. This is accomplished by including a little piece of code in NFT contracts that limits the NFT sales of their project to marketplaces that impose creator fees.
One of the platforms that was ostensibly affected by the change, LooksRare, decided to make royalties optional in October.  As part of a bigger initiative by platforms to court sellers hoping to get the best bargain for their NFT purchase. A number of other significant platforms, notably X2Y2, have also chosen this approach.
Wylie Aronow, a co-founder of Yuga Labs, has been vocal about the need to preserve creator royalties. In November, he said that the company was considering using allowlists built into smart contracts to control which wallet addresses may transfer NFTs. He pointed out that it is simpler to distinguish trades between private users and marketplaces since externally owned accounts, or EOAs, are a sort of cryptocurrency wallet that is not used by marketplaces.