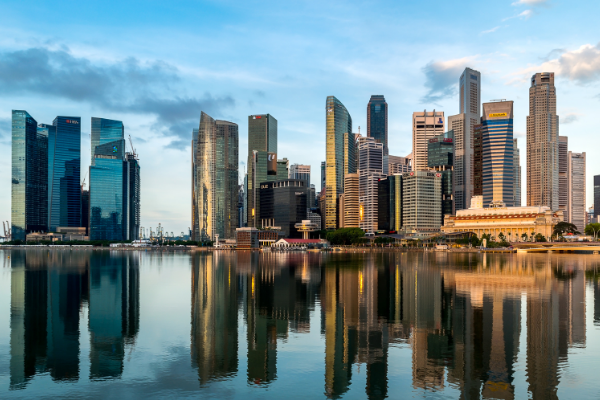 The Monetary Authority of Singapore (MAS) has just officially approved two companies, DBS Vickers (DBSV) and Independent Reserve, to offer cryptocurrency services. The former is a brokerage arm of the largest Singaporean and Southeast Asian bank DBS, while the former is a crypto exchange and OTC trading desk.
DBS Bank announced that it has been formally approval by the MAS under the Payment Services Act 2019, which green-lights their digital payment token services as a Major Payment Institution. This will allow DBSV to directly support asset managers and companies to trade in digital payment tokens via Ddex (DBS Digital Exchange).
Having received formal regulatory approval from MAS, DBSV is now in a better position to support institutional and corporate investors in tapping into the growing potential of digital assets as an investment class.

Eng-Kwok Seat Moey, Head of Capital Markets at DBS & Chair of the DBS Digital Exchange
Last month, the bank noted the rapid growth of DBS Digital Exchange since its launch in December as a member-exclusive bourse. It added that the platform predicted the number of trading members to grow by twofolds at the end of December, and increase by 20-30% yearly for the next three years.
As for Independent Reserve, it has also announced that it received "licensure approval" from the MAS. The firm said: "Cryptocurrency exchange Independent Reserve has today received approval for a Major Payment Institution License in Singapore … to operate as a regulated provider for Digital Payment Token Services."
Adrian Przelozny, the CEO of Independent Reserve, believes that a "well-regulated environment" will be beneficial for both the investors and the stakeholders in the crypto industry. Przelozny noted that Singapore has the most clearest and detailed crypto licensing requirements in Asia.
Independent Reserve has experienced an influx of retail and institutional investors since receiving an "in-principle approval."