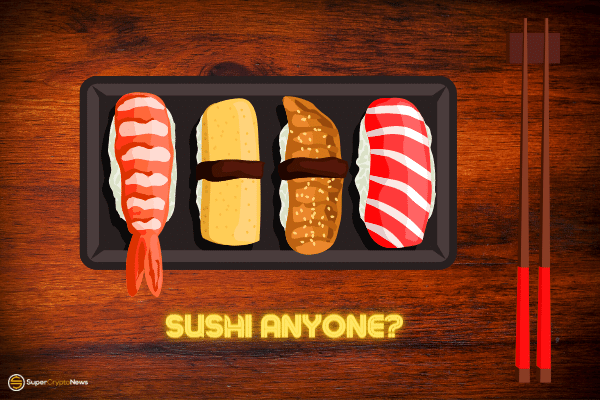 Joseph Delong, CTO of SushiSwap, revealed that the decentralized exchange (DEX) has deployed contracts on five networks: xDai, Moonbeam Network, Binance Smart Chain, Polygon (formerly Matic), and Fantom.
More contracts will be deployed in the future, including on Optimism and probably a Solana port. Amidst the rising gas prices, top DEXes are looking for Ethereum alternatives. One of the DEXes would be SushiSwap.
Delong said that users can look forward to "relatively complete" experiences on Fantom and Binance since both of the networks "have good support for token lists" at the moment. The rest of the five listed networks require more development before the users can get the full experience out of them.
The CTO has also noticed the current trend of "bridges and multichain deployments" across the industry as a temporary fix while the development of Ethereum's second-layer scaling solutions are still in progress.
"These deployments are relatively simple to develop. The industry is currently trending towards bridges and multichain deployments as a middle step before L2 to mitigate high gas costs," said Delong.
As of now, incentive rewards are unavailable for multichain pool users. On the report of Dune Analytics, SushiSwap is one of the top DEXes out there, being the 2nd largest one with close to $3 billion in volume on a weekly basis.