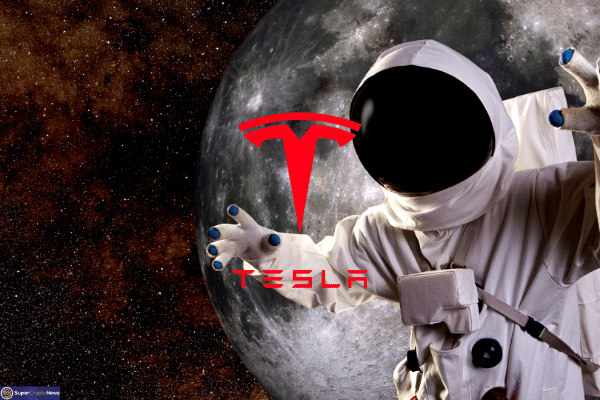 Retail investors who had been accumulating stock in Tesla (+19.64%) are seeing their bets pay off as Wall Street returns to bet on the electric vehicle maker

High profile Wall Street analyst suggests a far higher EPS for Tesla and fundamentals for the firm look strong because of brand loyalty and ability to charge premiums for its product, similar to Apple
Wall Street is only cottoning on to what retail investors have been saying on internet message boards for the past two weeks – "buy the dip" – as professional investors rushed back into Tesla and put a screeching halt to its 5-day slump.
Tesla posted its biggest one-day gain in over a year on a steady stream of positive news, including an upgrade of the electric vehicle maker from a Wall Street analyst and a rally in Bitcoin, of which Tesla had earlier purchased some US$1.5 billion worth (and is now probably worth more).
Tesla's rally yesterday was enough to more than erase declines from the past five trading sessions that saw the company lose as much as US$150 billion off its market cap. And while some were calling Tesla's fall as the beginning of the end in investor appetite for growth stocks, retail investors on Reddit forums and Twitter (+6.36%) were calling to "buy the dip."
That retail-led trade has paid off, and now leading Wall Street analyst New Street Research's Pierre Ferragu has upgraded Tesla from a "hold" to a "buy" and suggesting that the company has two years of earnings momentum ahead with demand outlook much stronger than supply ever could be.
In the analyst note, New Street's forecast implies Tesla could deliver earnings per share of US$12 in 2023.
"With such earnings revision, we would expect the stock to remain in the upper end of the 50-100x range, similar to where Amazon (+3.76%) traded for almost a decade, and below today's multiple of 100x."
Ferragu's comparison of Tesla to Amazon is important because many analysts had also dismissed e-commerce juggernaut Amazon for years as it burned through cash to garner market share.
But investors who stuck with Amazon even when it was losing money and its share price was languishing in the aftermath of the dotcom bubble, are laughing all the way to a happy retirement by now, as Amazon founder Jeff Bezos has made them fabulously rich.
Depending on which narrative an investor subscribes to, Tesla is either a vehicle maker, with the same constraints and pressures as any other vehicle maker, or a tech company akin to Apple (+4.06%), which engenders fervent followers.
Should an Apple iPhone really cost that much? Probably not, but more importantly, Apple can charge that much. Similarly, Tesla has garnered an almost cult-like following for its cars akin to how people feel about Ferraris and that may be all the difference.
Because when was the last time you felt excited about buying a Toyota Corolla? Compare that feeling with the prospect of buying a Tesla and some of the premium the stock is commanding suddenly seems to make more sense.